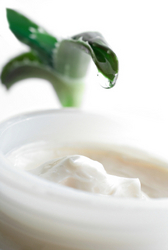 as necessary to the skin as water is to a flower. I have seen their effectiveness in my spa clients over an entire generation.
New York, NY (PRWEB) January 10, 2008
Dorit Baxter, founder and owner of New York Day Spa, located in midtown Manhattan, calls the increasingly hyped and expensive contemporary skin care market "deception in a jar."
Declaring that "consumers in pursuit of a perfect skin and the myth of forever young fall into a trap of promises presented in beautiful packages whose contents deliver disappointing results," Baxter offers the following smart-shopping tips to confused consumers:

Research the labels of high-priced items, then find budget-friendly counterparts containing the same essential ingredients
Ignore manufacturers' advice to stick to only one product line in your beauty regimen, feel free to mix and match as much as you like
Avoid products like Retin A whose wrinkle-diminishing properties are unsubstantiated, and which does not come in a low-priced alternative
Baxter applies the same skepticism and practicality to skin care treatments, advising consumers not to fall for the hype that foists on the public every new fad boasting results defying common sense. She does not believe that Microdermabrasion sufficiently lives up to its promise of perfecting the skin to justify its expense, requisite repeated procedures and the risk of rendering the derma excessively vulnerable to environmental factors.
When it comes to the relentlessly hyped Botox, Baxter argues that the costly injections, which also require frequent repeats, do not produce rejuvenating effects on a level to justify the expenditure of money and time, and to incur the risks to the visage inherent in the injections.
Encouraging a simplified beauty regimen, Baxter maintains that for the typical woman, a facial cleansing and moisturizing agent will suffice. She cautions women who are experiencing a backlash against aggressive skin care marketing not to go overboard and stop using moisturizers, which she defines "as necessary to the skin as water is to a flower. I have seen their effectiveness in my spa clients over an entire generation."
For further discussion on avoiding persistent hype and high prices in skin care products and treatments, please contact Dorit Baxter directly.
About Dorit Baxter
A Manhattan-based skin care specialist for over three decades, Baxter launched in 1989 one of America's first day spas, which was featured in Time Magazine (July 22, 1991) as the prototype for an establishment catering to the convenience of busy urbanites seeking beautifying and wellness-promoting treatments in close proximity to home and office. New York Day Spa was an original promoter of Dead Sea skin care products in the U.S. and an early exemplifier of multi-cultural beauty concepts. A trend-setter rather than follower, Dorit Baxter has consistently influenced the spa industry with her visions and innovations in body treatments and facials as she has done for the past 28 years in business.
Contact:
Dorit Baxter
Dorit Baxter New York Day Spa
212-371-4542
http://www.newyorkdayspa.com/
###