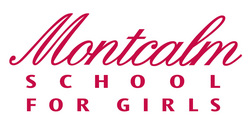 We are excited about this growth in our program and our growth in Van Wert, where the community has been so supportive of the work we're doing to improve the lives of these youth
Van Wert, Ohio (Vocus) January 3, 2008
To meet the increased demand for more services aimed at helping young women, Montcalm School for Girls in Van Wert, Ohio is opening a third cottage in January 2008.
"We are excited about this growth in our program and our growth in Van Wert, where the community has been so supportive of the work we're doing to improve the lives of these youth," said Hugh Kocab, Director of the Van Wert site.
Montcalm School for Girls is a private referral residential treatment program for young women ages 12 to 18 who have experienced academic problems, behavioral problems, bullying and rejection from peers, family problems, and toxic relationships. It is founded on the same strength-based practices and positive peer culture that its parent organization, Starr Commonwealth, has successfully utilized for nearly 95 years in the betterment of youth, families and professionals.
Construction began in July of 2007 to transform Mason Cottage, which previously has housed young men, into a girl-friendly residence. Girls enrolled at Montcalm currently live in Edward Starr and Clara Starr Cottages, but the addition of the third cottage allows for 13 more young women to receive the therapeutic services offered by Montcalm. Cottage life is an important part of the program where girls learn with their peers to prepare meals, do laundry and participate in chores. They also take part in group and individual treatment sessions.
On campus, girls attend school year-round through a partnership with Lincolnview Local Schools and see huge gains academically through the help of teachers who focus on developing the strengths within each young lady.
"Our expansion means that we are able to assist even more parents of troubled teenage girls. Many of them come to us for help because they've heard about us from other families and have seen the positive changes in other children."
Through its strength-based practices and focus on positive peer culture, Montcalm School for Girls has helped almost 100 young women and their families since its inception. It's due to those successes and credibility that the program is expanding.
Scholarships for families who demonstrate financial need will be available starting in 2008. The Ubuntu Scholarship Endowment Fund will assist in creating opportunities for children and families in need to benefit from the treatment and educational programming of Montcalm Schools.
For more information about Montcalm School for Girls, please call 866-289-9201 or visit http://www.montcalmschools.org.
###