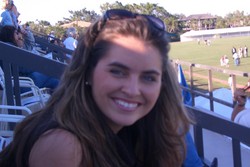 We wanted to eliminate the anxiety some people have about new internet technology by making this a really fun learning experience
Miami, FL (PRWEB) January 3, 2008
Blog, blog, everywhere a blog – but what is it and where is ours?
Knowing that fear of technology was a potential hurdle but wanting to take advantage of a new, fast and a free way to communicate with and among members, the Miami Chapter of the National Association of Women Business Owners decided to combine two passions: education and having fun. The result is a first-ever state-wide "]blogging party" with a goal of teaching women entrepreneurs in Miami-Dade, Broward, Orlando and Lakeland how to create and conduct business networking through an association "blog" for their chapters and one for their own businesses at the same time.
"We wanted to eliminate the anxiety some people have about new internet technology by making this a really fun learning experience," said Valeska Jacques, CEO of uVium, Inc., who will be giving in-person, hands-on instruction to Miami and Fort Lauderdale women business owners. A blog is a new online media outlet that allows instantaneous, 24/7 communication between the writer and readers. Those at the party will be joined via Internet conferencing by members of the Orlando and Lakeland chapters of the National Association of Women Business Owners.
Biscayne Centre, an office condo at 11900 Biscayne Blvd., North Miami, has donated the use of its wireless conference room for the meeting. Participants are invited to bring their laptop.
"We're excited about the new opportunities for quickly and easily sharing ideas, information and expertise through blogging and how we may use this as a way to network with other women business owners throughout the state," said Anne B. Freedman, president of Miami Chapter, NAWBO, and owner of Speak Out, Inc. Cost for the "Blogging Party" is $25 for members and their guests. $45 for non-members and at the door. Space is limited. RSVP@nawbomiami.org or by calling 305-271-6797.
Contact:
Anne B. Freedman
President, Miami Chapter
305-273-6640
anne@speakoutinc.com
or info@nawbomiami.org
Valeska I. Jacques
PR Director
786-218-1021
valeska@uvium.com
###