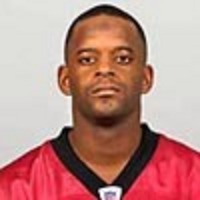 People want to know if I've discovered the Fountain of Youth
Manasquan, NJ (PRWEB) January 4, 2008
Staying on top of your game throughout eleven long years in the NFL is a remarkable achievement for any player. Especially at wide receiver, where the fleet, nimble and youthful tend to enjoy a distinct advantage. Achieving statistical career bests in your eleventh year, however, is virtually unprecedented. While Ike Hilliard's astonishing late-career resurgence has caught many of his NFL peers and fans by surprise, the Tampa Bay Buccaneer flanker just takes it all in stride.
"People want to know if I've discovered the Fountain of Youth," Hilliard says. "And the truth is, I have. It's a combination of intense physical conditioning, discipline, and mental toughness. I'm as fast as I ever was, and probably a little stronger. When it comes to training and proper diet, I'm fully engaged, 24 hours a day, seven days a week. I maintain a high-intensity, high-impact workout regimen, so I really have to focus on eating consistently and cleanly. Top-quality protein, targeted carbs, and healthy fats. Supreme Protein® bars really help me out there."
Indeed, Supreme Protein® bars have proven to be an ideal nutritional tool for bridging the gaps in Ike's diet. "As a possession receiver, it's all about swiftness, reaction time, and quick reflexes. I'm not one of these really tall guys who can run a go-route downfield and count on out-jumping a defender. To succeed, I have to be quicker than the other guy, run a precise route and exploit a tiny gap in the coverage. I can't be taking on excess fat. I can't be slowing down.
"Supreme Protein® bars have just six net carbs per bar and more high-quality whey isolate than any other bar out there. Plus they're absolutely delicious, they're basically a gourmet snack, which helps a lot. In fact, I eat two a day, so I'm never tempted to eat junk when I'm training."
It's been three long years since Hilliard's first team, the New York Giants, cut their ties with their former #1 pick (7th overall) whom they wrongly believed was on the down side of his career. On Sunday, Hilliard will have a golden opportunity to show his former employers just how wrong they were about him.
"The Giants made a mistake when they let me go. But that's not a factor for me this week," Hilliard says. "I don't need any added motivation. This is a playoff game. It's a must-win. The Giants are just another team that's standing between me, my teammates, and our goal, which is the Super Bowl."
The Giants may be just another opponent to Ike Hilliard, but you can bet the Giants are well aware of the danger that Ike represents to their own NFL playoff hopes. Coming off his best season, and fueled by his favorite super-anabolic snack treat, Supreme Protein® bars, Ike Hilliard is perfectly positioned to gain some especially sweet revenge.
###