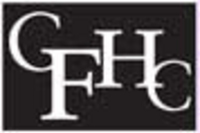 Los Angeles, CA (PRWEB) January 8, 2008
Teensource.org Announces Fresh Focus: Sex-Ed Digital Video Contest, young filmmakers call for entry. Teen digital movie makers encouraged to enter the sex education video contest, presented by http://www.teensource.org and sponsored by reproductive health partners Advocates for Youth, ISIS Inc., RH Reality Check and SIECUS.
Video makers are to describe their sex education (or lack thereof) or explain how they would improve it themselves.
It's time to grab a digital video camera, get together with friends and be creative. Tell the world why sex is so interesting and Sex Ed so boring.
In Angel's video, she shares, "Basically, I'm in tenth-grade and I don't recall having a sex-education...ever."
In another video, a young man in an on-the-street interview says, "I really didn't learn about sex education. It was word of mouth and just don't get any of the bad stuff..."
Other film makers have used simple animation to get their point across. You can do it too.
Prizes range from a $3500 scholarship or cash equivalent to an iPhone, as well as the opportunity to be featured at the inaugural Sex::Tech Conference: Focus on Youth, January 22-23, 2008 at the Institute for Next Generation Internet in San Francisco, where teensource.org will be a presenter.
Considering the windfall of important new statistics and information about young people and their sexual health the early video submissions are awesome. A recently released report by the Centers for Disease Control (CDC) details the rising rates of STDs, particularly gonorrhea and syphilis, among young people 24 years-old and younger. More than 1 million cases of Chlamydia were reported in 2006, the year the report details. Across the country, 19 million new cases of sexually transmitted infections were reported, half of which occurred in young people ages 15-24 years old.
A week earlier, the National Campaign to Prevent Teen and Unplanned Pregnancy detailed key findings on the effectiveness of comprehensive sexuality education and abstinence-only programs. The report delved deeply into the ways in which we can and should be educating our young people about their sexual and reproductive health so as to give them the best possible foundation for a healthy and happy life.
Eliciting videos that, according to Andy Carvin at PBS.org's Learning Now, are "a collection of frank discussions on teens, sex and health literacy" that "...are funny, outspoken, honest and bold", Fresh Focus: Sex Ed Digital Video Contest aims to engage young people in their own education by encouraging them to envision a new way to teach sexuality education or to share with other young people how their own sexuality education was helpful or not.
Voting begins January 8th, 2008. Visit the official contest page today for all the details and official rules.
About TeenSource.org and CFHC.org
TeenSource.org is an educational website launched in July 2001 by the California Family Health Council, Inc. (CFHC) as a resource for teens and young adults between the ages of 13 and 24 seeking information on healthy and responsible sexual lifestyles. CFHC is a nonprofit organization striving to improve the health of Californians by ensuring access to quality, comprehensive reproductive health and family planning services.
###