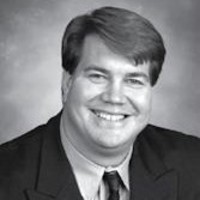 Charlotte, N.C. (PRWEB) January 8, 2008
The human capital research firm Morehead announced organizational changes to ensure coast-to-coast support and convenience for clients. The changes include the creation of an East and West Coast Region structure with senior leaders appointed to each region. Additionally, Morehead will have an increased focus on delivering products and services that reduce the uncertainty of managing human capital in healthcare organizations.
Morehead has opened its West Region office located in the San Francisco Bay Area and hired Leo Brajkovich, Ph.D., as president of the region. He will focus on West-coast based clients, including the University of California Hospital System and Cedars Sinai Medical Center in Los Angeles. Brajkovich is a former director and executive consultant with Kenexa and has more than 18 years of experience applying survey research to organizational development and change efforts.
Brajkovich offers Morehead's clients deep industry experience and the ability to leverage human capital insights to create a committed workforce. He has successfully applied survey techniques and insights to help clients achieve the Malcolm Baldrige National Quality Award and be included among Fortune's Best Places to Work.
Brajkovich holds a Ph.D. in Social Science from the University of California, Irvine, and is a certified Senior Professional in Human Resources (SPHR) by the Society for Human Resource Management. In addition to his doctorate, Brajkovich has a Master of Arts in Mathematical Behavioral Science and Bachelor of Science Degrees in both Physics and Sociology. He is a frequent speaker on the effective application of employee research to leadership, organizational development, and change efforts.
Additionally, Rod Wilkes, M.S., a longtime senior consultant based in Morehead's Charlotte headquarters, has been promoted to president of the East Region. He has been with Morehead for 10 years and has more than 15 years industry experience.
Prior to joining Morehead, Wilkes worked with Accenture and Georgia Power Company as an organizational development and change management consultant. His experience with Morehead's clients and his industry knowledge provide valuable insights in helping clients reduce the uncertainty of managing human capital. He has also been instrumental in developing many of Morehead's innovative products and services. Wilkes has an M.S. in industrial/organizational psychology from Clemson University.
In 2007 Morehead began expanding its services, offering additional products that allow healthcare organizations to focus on reducing the uncertainty of managing human capital and guide improvement initiatives. Morehead's nearly 30 years of experience in the healthcare market enables them to provide predictive surveys, metrics, and solutions that help healthcare leaders make better decisions, retain talented employees, and drive the performance of critical outcomes. Through surveys that identify the most powerful attitudinal and behavioral factors, and metrics that allow for convenient data exploration and presentation, Morehead brings all the elements together to measure, interpret data, communicate findings, plan for action, facilitate change, and monitor success for their clients. New offerings are expected in early spring 2008.
About Morehead
Morehead delivers human capital surveys, metrics and solutions that enable leaders to (1) target and focus human capital initiatives, (2) prioritize systemic change, (3) inform work unit interventions, and (4) align employees with business strategies. Morehead's clients include healthcare providers, financial institutions, government agencies, universities, service providers, and manufacturers. For more information, visit http://www.moreheadassociates.com.
Media Contact:
Wanda Craig
800.849.2292 x 5515
wcraig(at)moreheadassociates.com
This press release was distributed through eMediaWire by Human Resources Marketer (HR Marketer: http://www.HRmarketer.com) on behalf of the company listed above.
###