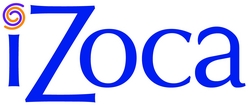 These individuals bring a unique set of experiences to iZoca that are critical to the development and growth of the company's social networking site
Albany, NY (PRWEB) January 18, 2008
iZoca, Inc., developer of new web 2.0 applications, announced the election of Charles Kavanaugh, Robert Blackman, and Joseph Karwat to the company's board of directors. "I am excited about the experience and breadth of knowledge these individuals bring to iZoca's board," said Jeff Goronkin, iZoca's CEO. "I look forward to working with the new board members to pursue strategies and take full advantage of the opportunities before us."
Chuck Kavanaugh, retired KPMG LLP Partner, Albany, New York, has 37 years of significant financial experience. For the last 11 years Mr. Kavanaugh has been Managing Partner of KPMG's Albany, NY office. During the past consecutive 24 years, he has launched and guided global engagements that required the successful coordination of KPMG service teams around the world with important links to client management and large, diverse internal audit groups. He has extensive experience in mergers & acquisitions, including integration and reorganizations.
Bob Blackman, Vice President Realty USA, has an extensive background in the real estate industry that began in 1974 and is an active member in community organizations. He is an angel investor in the Capital Region offering financial and mentoring support to several start-up companies. Mr. Blackman was the co-founder of Blackman & DeStefano Real Estate which was merged with Realty USA, the nation's 7th largest independent broker. Mr. Blackman's community involvement includes Chairman of the Board of Gilda's Club Capital Region, Vice Chair AAA Hudson Valley, Secretary of the Center for Economic Growth, Trustee Fort Orange Club of Albany, Board member WMHT (regional PBS station).
Joseph Karwat, COO Financial Visions, Inc., Lafayette, California, is an internet industry veteran with extensive experience in business strategy and operations having served in numerous senior level positions. Mr. Karwat was the CEO of Qordia Communications, Vice President of Marketing for Lithium Technologies, and Chief Operating Officer for MovingBites, Inc. Mr. Karwat was the founder of E-Fax Communications, Inc., where he transformed the company into a worldwide provider of mission critical, permission based fax and email broadcast services.
"These individuals bring a unique set of experiences to iZoca that are critical to the development and growth of the company's social networking site," said Goronkin. "We are extremely fortunate to have the valuable additions of Chuck, Bob and Joseph on our board."
About iZoca, Inc.:
The name iZoca is derived from the Spanish word zocalo meaning a square or plaza where people can congregate. iZoca is for people who meet on and off-line. iZoca integrates organizational tools into social networks to provide people and organizations a new way to manage projects and to plan events and activities. Founded September, 2007, iZoca, Inc. is developing this novel social networking platform to be released in mid 2008. The company is located in Albany, New York's Tech Valley Region. More information can be found at http://www.izoca.com.
###