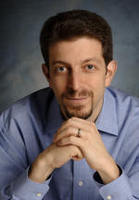 (Noah) has somehow at a young age developed a strong point of view. (Noah is) a personality with perspective.
New Hyde Park, NY (PRWEB) January 9, 2008
Leadership Excellence Magazine, which has tracked the latest thinking on management and leadership for 20 years, has ranked Noah Blumenthal, President and Founder of Leading Principles, on its list of the world's Top 100 Minds in Personal Development. Oprah Winfrey, Phil McGraw, Wayne Dyer, Tony Robbins, Ken Blanchard, and Stephen Covey are some of the other notable authors, speakers and gurus who were also honored. All of those who made the Top 100 list scored high in criteria such as having a big message, originality, real-world performance, and influence.
"(Noah) is a member of an elite group of thought leaders. It isn't easy to come up with a collection of people who meet all of our criteria," says Ken Shelton, the Editor in Chief for Leadership Excellence.
Further, while age was not considered in the selection process, Shelton notes that Blumenthal is one of only a handful on the list who is under 40. "(Noah) has somehow at a young age developed a strong point of view. (Noah is) a personality with perspective."
Commented Blumenthal, "It is a tremendous honor to be named a Top 100 Mind by Leadership Excellence Magazine. I am thrilled to be included in the company of the foremost personal development gurus in the industry."
With over a decade of experience counseling Fortune 500 companies and top universities, Blumenthal helps organizations and individuals increase their performance and surpass their goals. His firm, Leading Principles, provides coaching and training to executives and managers in Financial Services, Consumer Products, Pharmaceuticals and Entertainment. Blumenthal credits his success to his ability to help his clients see new perspectives.
"Our clients come to us when they feel they are ready to make a giant leap forward. We help them discover where they are thinking too narrowly or are stuck in an ineffective pattern of behavior. When they see themselves and their situations through new eyes they make far better decisions for themselves and their businesses."
Blumenthal recently burst onto the national speaking stage with the release of his highly regarded book, You're Addicted to You: Why It's So Hard to Change - And What You Can Do About It (Berrett-Koehler Publishers). In the book as well as in his keynotes, Blumenthal shares his step-by-step process for making and sustaining change, whether the change is adopting new leadership behaviors, losing weight or overcoming negative thinking.
Blumenthal is currently at work on his next book and has speeches scheduled throughout 2008.
Methodology
The authors, speakers, and gurus who make the Personal Excellence 100 list are judged on and score well in the following eight criteria:
1. Preparation: academic, professional, and life preparation
2. Character: values, ethics, beliefs, purpose, mission, integrity, walk the talk
3. Principles: big message, point of view, tenets, main points
4. Personality: charisma, style, originality, authenticity, one of a kind
5. Performance: inspiring action, real-world performance, work ethic
6. Experience: beyond local and regional, more national and international
7. Expression: substance and style in writing, speaking, coaching, consulting, mentoring, training or teaching
8. Influence: difference, results, change, transformation
About Leadership Excellence
For 22 years, Leadership Excellence has shaped tomorrow's leaders. Each month the foremost minds on management and leadership share their breakthrough ideas. By constantly publishing the best ideas from experienced consultants, trainers, and business leaders, the magazine is shaping organizations throughout the world. However, the magazine is not shaping business success alone. It works hand in hand with Personal Excellence, a sister publication focused on individual development. Executive Excellence, the parent publishing company, holds as its mission "to help you find a wiser, better way to live your life and lead your organization."
About Leading Principles
Leading Principles, Inc., headquartered in New Hyde Park, NY, is a boutique consulting firm specializing in leadership development coaching, training and speaking that produces lasting change and exceptional results. Leading Principles' clients include Frito Lay, Goldman Sachs, MTV, MetLife, Johnson & Johnson, and Accenture. For more information visit http://www.leadingprinciples.com .
###