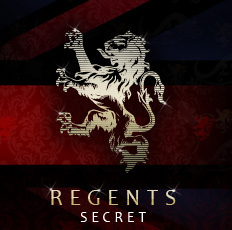 Not A Member? - Register Here
Los Angeles, CA (PRWEB) January 9, 2008
Regent's Secret, Inc. has recently launched the online retail site, RegentsSecret.com. Regent's members gain private access to sales featuring high-end designer brands at discounted retail prices.
Regent's offers private designer jeans and designer clothing sales on a rotating basis. This month's designer sales feature Tom Ford, Joe's Jeans, True Religion, Monarchy and Hudson.
Jay Furrow, Chairman and CEO of Regent's Secret believes, "Regent's is truly one of the Web's best kept secrets. Private designer sales are the best way to gain access to ready-to-wear fashions straight from the runway, but at affordable prices. Our club members receive exclusive invitations to shop the latest designer jeans and high end fashion racks from the comfort of their own home."
Each private designer sale is only offered for a limited time. While club enrollment is free, members must be invited to join by either Regent's Secret or an existing club member. Club members who do refer new members will receive their choice of cash-back or merchandise discounts each time their referrals complete a purchase.
For a limited time, prospective members may enroll at RegentsSecret.com. Simply, click on "Not A Member? - Register Here" and enter the promotion code, "secret."
About Regent's Secret, Inc.
Named after the famed Regent's Street in London, England, Regent's Secret sells men's, women's, and children's high-end contemporary brands at discounted prices. Developed by apparel industry veterans, the site features short-term sales of hot brands to its members. Members may log in at: http://www.RegentsSecret.com to access Regent's private sales.
###