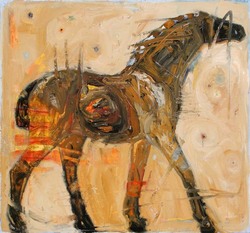 Traffic to my site has doubled
Carson City, NV (PRWEB) January 10, 2008
USHorse.biz, a one-stop equine web portal, has added free e-commerce sections to its suite of web tools designed to help equestrian businesses create, manage and grow a successful Internet presence.
Whether marketing horse products or selling equestrian art, offering a shopping cart website can be pricey, especially for small business owners. But for individuals and groups who sign up for USHorse.biz membership, e-commerce sites come free of charge. At USHorse.biz e-commerce site, a member can post his/her equestrian products or services for viewing and have customers routed directly to a designated website or e-mail address, at absolutely no cost. Members also have access other online tools and services, including custom websites, a national equestrian directory, employment listings, horse sales, horse photo galleries, news on industry tradeshows, details on equestrian suppliers, products services and events, and related equestrian links.
Several USHorse.biz members are taking advantage of the e-commerce portal, including Utah-based artist Sharron Evans, whose works have been featured in Cowboys & Indians, the premier magazine of the West, New Mexico craftswoman Jane Chavez, accomplished weaver of handmade horsehair baskets, Jan Neuharth, noted author of hunt country suspense novels, The Hunt and The Chase, and cowboy entrepreneur Bob Ewing, inventor of the walkaround pull rope and other professional equestrian tack. "Traffic to my site has doubled," says Ewing, "and the sales of the pull rope and mechanical hackamore are climbing. I couldn't be happier!"
###