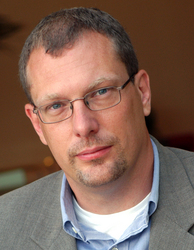 AppGate Network Security, which is taking an entirely different approach to how both enterprise security and the mobile VPN market will evolve. Both our security research team and the mobile team like AppGate's approach and we believe the company could make inroads in 2008
Stockholm, Sweden (PRWEB) January 9, 2008
AppGate Network Security today announced that it was recognized in The 451 Group's 2008 preview reports on the enterprise security and mobility sectors. The 451 Group is an independent technology industry analyst company focused on the business of enterprise IT innovation. The independent report credits AppGate Network Security as a company at the forefront of disruption both in Enterprise Security and in Mobility.
"AppGate Network Security, which is taking an entirely different approach to how both enterprise security and the mobile VPN market will evolve. Both our security research team and the mobile team like AppGate's approach and we believe the company could make inroads in 2008," said Nick Selby, Analyst with The 451 Group, in his report. These comments appeared in an independent report, titled, "2008 Preview - Enterprise Security" which was published in December 2008.
AppGate's unique security model takes a different approach to enterprise security. The Secure Access Platform provides a single solution to many security problems. AppGate moves security away from the perimeter, integrating all the necessary security elements into one easy to manage, comprehensive solution.
The core of the AppGate solution is to protect information and to give controlled access. Over the years, AppGate has been able to push the limits of what was believed to be possible in one solution. Instead of using multiple security systems with poor integration, AppGate does it all in one box that includes Network Access Control, Mobile VPN, Remote Access and Internal Secure Domains.
Goran Marby, CEO at AppGate says, "I am very proud when industry experts such as The 451 Group recognises our efforts to change the model for secure access. For too long companies and organisations have paid too much for access solutions that have delivered low flexibility and often low security as well. Customers have realised that something is wrong with the current model and now solutions such as ours, and others that are named in The 451 Group preview reports, are starting to change the industry."
About AppGate Network Security AB
In a world with fewer borders, the demand for network security changes from security at the perimeter to security at the source. AppGate is the leader in this space, with a solution that protects applications, protects communication and secures end-point devices. The AppGate solution supports all types of transmission, fixed, wireless and mobile and is easily integrated into any customer environment. AppGate has customers in 19 countries, many from market segments like defence, government and Fortune 500 companies.
AppGate, AppGate Network Security, the AppGate logo, MindTerm, Single point of power, all trademarks and logos that contain AppGate or MindTerm, and certain other trademarks and logos appearing on this website, are trademarks or registered trademarks of AppGate Network security in the United States and other countries.
Editor's Note: The 451 Group's report, "2008 preview - Enterprise security" referenced above, is an independently-produced report that was neither sponsored by nor otherwise funded directly by AppGate Network Security. The report and its entire contents are the sole property of The 451 Group, copyright 2007, and are reproduced here by permission. The entire contents of this report are available at http://www.the451group.com.
###