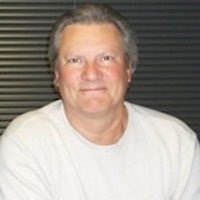 In the paradigm shifts of today's IT world there is always one common obstacle that emerges as a major stumbling block – the fast and easy integration of all the different data sources within the enterprise. CONNX was built to solve this obstacle
Denver, CO (PRWEB) January 15, 2008
Douglas Wright, CEO of CONNX Solutions, Inc., recently participated in an exclusive interview with Ron Powell and the Business Intelligence Network (http://www.BeyeNETWORK.com). In this interview, Wright discusses how CONNX offers secure, real-time, read/write, SQL access to enterprise legacy and relational data sources using open data access standards, making them appear as a single relational database.
"In the paradigm shifts of today's IT world there is always one common obstacle that emerges as a major stumbling block – the fast and easy integration of all the different data sources within the enterprise. CONNX was built to solve this obstacle," says Douglas Wright, President and CEO of CONNX Solutions, Inc. "CIOs and top company management want IT to become less complex, but still follow standards and allow the business to change with the times and its competition. CONNX with its Distributed SQL Engine technology and enterprise heterogeneous data access technology that accesses both relational and non-relational (Legacy) data sources is exactly what today's IT management needs to be able to take full advantage of today's new paradigms such as SOA."
"Data integration and data access are key issues today, and there are many companies in the data integration space," says Ron Powell, Cofounder and Editorial Director of the Business Intelligence Network. "CONNX is unique because they have a distributed SQL Engine that provides a highly scalable solution, providing linear performance regardless of number of users."
To listen to the interview, please click here.
The Business Intelligence Network Solution Spotlights are intuitive dialogues with innovative solution providers, and these spotlights provide a cutting-edge introduction to the new products and services of interest to the business intelligence community. The Network publishes six newsletters serving more than 115,000 readers across a wide variety of industries, making it the largest newsletter-based information source for business intelligence, performance management, data warehousing, data integration and data quality.
About CONNX Solutions, Inc.
CONNX Solutions, Inc., is a provider of simplified data access, management and integration software solutions that allows users to directly access and manage vital enterprise information from virtually any data source using open data access standards.
CONNX Solutions' products, CONNX, DataSync and InfoNaut have been used by over 3,000 organizations worldwide. Government and business entities use CONNX in a wide range of industries, including manufacturing, education, healthcare, financial services, telecom, aerospace and information technology.
For Simplified Data Access, visit http://www.connx.com.
CONNX Solutions and CONNX are registered trademarks of CONNX Solutions. All other trademarks, registered trademarks, product names and company names mentioned herein are acknowledged as the property of their respective owners.
About Business Intelligence Network™
The Network's flagship site BeyeNETWORK.com leads the industry with up-to-the-minute news, newsletters, articles, executive spotlights, podcasts, expert-hosted channels and blogs. Experts include Claudia Imhoff, Bill Inmon, Craig Schiff, Colin White, David Loshin, and others. BeyeRESEARCH.com provides research and case studies from leading authors and experts in business intelligence. BeyeBLOGS.com is a business intelligence-specific community blogging site that provides an open forum about industry issues and challenges. BeyeSEARCH.com offers the first and only editor-driven directory and search engine specially built to serve this industry.
This press release is based upon information provided by the Company. The Business Intelligence Network does not independently verify statements made and has no obligation to update these statements after the date of release.
Contact:
Business Intelligence Network
Katie Rostermundt
262-780-0202
Contact:
CONNX Solutions, Inc.
Lisa Van Dyke
425-519-6600
###