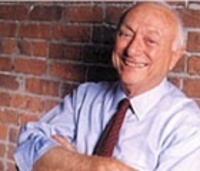 The upscale stuff, it's not what people want anymore,
New York, NY (PRWEB) January 11, 2008
There is a significant movement -- yes, a trend -- that challenges some of the old rules about demographics in high end international and domestic travel.
An annual household income of $250,000 a year, coupled with a million dollars in liquid assets sure gets you a pass to the sky box in luxury travel, but there is considerable evidence that aspiring middle class folks have influenced suppliers to offer 'accessible' luxury a la carte in travel programs.
"Are middle class travelers reaching for a luxury travel experience, able to find affordable luxury by selecting specific premium elements in hotel stays, or in fine dining, that are luxuriantly memorable?"
"Has technology made on-demand luxury with pay-as-you-go pricing the next new thing in business and leisure travel? "
"Can smart travel agents aspiring for luxury revenues, and attending shows like EXPO, make the luxury leap and transform their businesses by responding to the consumer's desire for an out-of-the-ordinary experience?"
We submit that the evidence is now firmly on the side of niched luxury in many flavors, putting luxury options on the table for a much broader group of smart agents globally. Also, high end suppliers (hotels and resorts, cruise lines et al) will use growing on-line relationships with customers to sell, direct to consumer, select luxury treats in the name of affordable luxury.
Our 'In the Media' search this month produced ample anecdotal evidence that massclusivity is gaining strength. A few examples below.
DELUXE-How Luxury Lost its Luster
The best-selling book by Newsweek fashion and travel editor, Dana Thomas, offers important insights on new directions in luxury goods marketing. Read the complete review of 'How Luxury Lost its Luster'.
The Golden Age of Travel? The Dark Side of Affluence & Choice?
A NY Times Blog by Pico Iyer offers a possible explanation for the surge in complaints by travellers who have a preference for exclusive venues. Read the whole article about 'The Golden Age of Travel...'
Paying a Premium Not to Mingle at Sea
'Mingling with the masses' was all part of the fun of cruising until VIP zones and tiered levels came along in the last few years. At an accelerating rate cruise marketers offer selective luxury on board--a high end cafeteria plan where we pay for class, not mass. Credit NY Times Practical Traveler, by Michelle Huggins, November 11, 2007. Read the whole article 'Paying a Premium Not to Mingle at Sea'
Luxury Restaurants without High Gloss Grandeur
"The upscale stuff, it's not what people want anymore, " Drew Nieporent told NY Times's Florence Frabrikant.. Tim Zagat chimed in with: "The people who are eating out every day, lunch and dinner, are all young, and they're looking for a different kind of experience," he said. "They don't want fine dining in the classic sense. They just don't eat the same way. They don't dress the same way."You understand, of course, the prices haven't changed. Just the ambience is altered. More choices with less pretense, Fabrikant says. Sept 5, NY Times Dining. Read the whole artice about 'Luxury Restaurants...'
Roadtrip Luxury? A New Internet Startup is Counting On It
The word 'roadtrip' conjures up images of families piling into the car - stopping at McDonald's for meals and staying overnight at a Ramada - or camping. But a hot new startup called LeisureLogix sees gold in luxury road trip. Read more about 'RoadTrip Luxury...'
Be sure to revisit LUXURY GOES MASS MARKET-from FORTUNE Sept 6, 2006-also at http://www.luxurytravel360.com
By Hershel Sarbin, Editor Luxury Travel 360
###