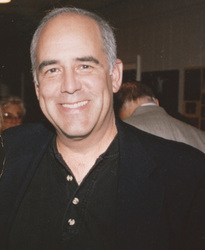 You cannot heal what you do not own.
Atlanta, GA (PRWEB) January 10, 2008
The news is full of cries for change, but why wait until after the elections to make a change? Carter Shepard says that people can make changes in the quality of their lives right now. He and Carolyn Cummings, co-authors of the new spiritual book, "What They Want You to Know...Messages from Beyond the Grave," are passing along a seven-step guide for leading a healthier, happier and better life in 2008.
"It's really a very simple seven-step process," says Cummings, a retired R.N. who practiced for over 20 years in public health and home health care, before leaving nursing nine years ago to devote her life full-time to helping others in their spiritual journey.
Step One. Don't Replay the Record.
"Do you relive experiences that occurred years ago?" asks Ms. Cummings. "If so, stop." Cummings says that if you keep replaying, you remain attached to the negative outcome. She says to visualize the incident bogging you down, embed that incident on a vinyl record, then pick up a heavy rock and smash the record so that you never play it again.
Step Two. Ownership.
"Ownership is key to healing," says Cummings. "You cannot heal what you do not own." She advises reflecting on situations in which you did not claim ownership and reexamine the issue with acknowledgement of your role.
Step Three. Intention.
According to Cummings, intention is truth. "Every choice you make is based on an intention," she says. The duo advises one to carefully examine his/her choices, being honest about their true intentions. "Remember the Universe cannot be fooled - your 'declared' intention may be totally different from your truth."
Step Four. Believe the Universe Wants What is Best for You.
Cummings says the intention of the Universe is always in your highest and best interest. A person blocks this with the inability to believe in such powerful, unconditional love. "From a place of knowing and deserving, receive your greatest happiness and abundance from the loving Universe," adds Cummings.
Step Five. Thank the Universe.
"Your thoughts become your reality," says Cummings. If you plead to the Universe in a victimized way, that is exactly what you will continue to receive. "In contrast," she adds, "if you thank the Universe from a place of deserving and empowerment that is exactly what you will receive." Thank the Universe in advance for what you want.
Step Six. Remove the Clutter.
Clutter begets clutter. If your environment is littered with clutter, your life probably is also. "Clean, organize, discard or give things away," advises Cummings. "Order begets order."
Step Seven. Play.
The Universe requires balance. Yin/yang and karma are universal examples of balance. Says Cummings, "In our fast-paced lives, we can become overly consumed with work and responsibilities and thus become out of balance. Achieve balance by engaging in some form of fun."
"And, of course," says Shepard, a student of metaphysics and spirituality since 1978, "the most important things a person can do any time of any year are to know you are truly and unconditionally loved by God. Until you learn to love yourself, you cannot give - or receive -- love."
Carter and Cummings are co-authors of a compilation of predictions, past experiences and mysteries from famous celebrity lives of yesterday and today in their new book, What They Want You to Know...Messages from Beyond the Grave, which is obtainable in paperback and can be ordered through the web site http://www.whattheywantyoutoknow.com.
###