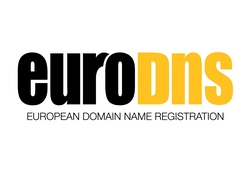 Already recognized globally as a safe and stable business environment before the new Law, Luxembourg now becomes the perfect platform for the stakeholders of this buoyant industry who desire to make the most of their revenues and plan for value appreciation
Luxembourg (PRWEB) January 12, 2008
A key player in the Domain Name market for more than five years, EuroDNS is proud to operate from the Grand Duchy of Luxembourg, first European Member State to offer an investor-friendly legal environment for Domain Names.
According to the Finance and Budget Commission Report on Draft Law 5801, « Revenues generated from use of, or license to use, a Domain Name are exempted from Luxembourg corporate taxes up to 80% ». « This is a tremendous opportunity for domain name investors and e-Commerce, both in Luxembourg and worldwide » comments Xavier Buck, EuroDNS Chief Executive Officer.
The aforementioned law updates a tax law dating back to December 4th 1967. Member of Parliament and Commission Reporter Laurent Mosar characterizes this new Section 4(1) as "particularly relevant" to Domain Names. "To include them in the scope of a Law dedicated to patents and trademarks, clearly demonstrates the Luxembourg Legislator recognizes that Domain Names do form an essential part of Intellectual Property" adds Jean-Christophe Vignes, Executive Vice-President & General Counsel at EuroDNS.
"With over 100M Euros in transactions during 2007, the Domain Name market has never been so attractive" adds Paul Keating, an American Attorney in Europe who specializes in Domain Name valuation and protection for registrars and large portfolio holders. "Already recognized globally as a safe and stable business environment before the new Law, Luxembourg now becomes the perfect platform for the stakeholders of this buoyant industry who desire to make the most of their revenues and plan for value appreciation".
About EuroDNS
EuroDNS is a Domain name Registrar specialized in International Domain extensions. Based in Luxembourg with branch offices in Europe, the USA and Asia, EuroDNS serves a large variety of clients ranging from SMEs to some of the world's largest Domain Investors and offers dedicated naming solutions to Trademark holders. By strongly participating in leading industry forums including ICANN and the International Trademark Association, EuroDNS seeks to promote e-Commerce and wider Internet adoption. http://www.eurodns.com
For more information:
The Law: (Art.1er, 3°)
http://www.legilux.public.lu/leg/a/archives/2007/2342712/2342712.pdf
A Release from the Communication Minister, Mr Jean-Louis Schiltz (in French):
http://www.gouvernement.lu/salle_presse/communiques/2007/12/19-schiltz/
The Portal « Medias and Communication » of the Grand Duchy of Luxembourg:
http://www.mediacom.public.lu/
Contact :
Mélanie Delannoy
+352 20 200 312
###