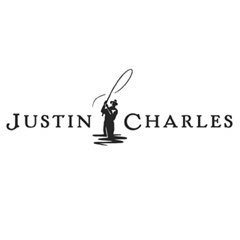 Sparta, WI (PRWEB) January 11, 2008
Justin Charles Outdoor Gear is proud to present their Legacy Luggage & Bag Collection. This collection includes six different styles of luggage, backpacks, briefcases and totes crafted with the highest quality of leather and cotton available. The Boston Legal, The 3 n' 1 and The Madison are only a few examples of the quality pieces included in this collection. To view these pieces and the rest of the Legacy Luggage Collection visit the Justin Charles website at http://www.justincharles.com.
Justin Charles will be presenting their Legacy Luggage & Bag collection at the 2008 Safari Club International (SCI) Show in Reno, NV January 23-26. Visit booths 2925-2931 to view the line along with other great products from Justin Charles including their 100% Superfine Merino Wool Layering System and the premier introduction of their Premium Rugged Casual line of Men's Outerwear.
Each piece from the Legacy Luggage & Bag Collection series is finished with top-grain American cowhide. The hand selected hides are colored with natural dyes and impregnated with oils and wax. Each piece of Justin Charles Legacy Collection is crafted by hand. The leather, fabric and linings are all hand cut and sewn by skilled craftsmen to specifications and standards that will make you proud to own a Justin Charles bag for years to come.
An owner of the Legacy 3 n' 1 writes, "Wow is this stuff beautiful and functional. I travel 50% of the time and my luggage is exposed to constant beatings. This stuff can take it and then some. There is a place for everything and three different ways to carry it. It is the most versatile bag I have owned. After looking at the rest of the line I am figuring out ways to leave my family subtle hints on what the other legacy luggage pieces I want."
Justin Charles designs and manufactures the Legacy Collection to provide long-term satisfaction and guarantees that, five years from the date of purchase, they will repair or replace any defects of materials or workmanship allowing you to enjoy your purchase worry free.
Justin Charles manufactures and distributes quality outdoor gear and products to Scheels stores and various dealers across the United States. Most companies make products for the masses, but along with mass production comes a loss of quality and craftsmanship. That's why Justin Charles makes products for few. They are passionate about design - not just how it looks, but how it performs, feels, and develops character over time. Not everyone can appreciate it, but those who do will cherish it for a lifetime. Every product they make is crafted with the highest standards of quality and workmanship. Excellence and quality isn't something they strive for; it's something they insist on.
For more information or to explore the entire collection of Justin Charles Outdoor Gear, visit http://www.JustinCharles.com.
###