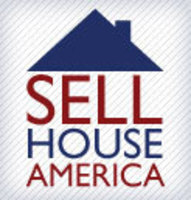 You can lead a horse to water but you can't make him drink
Philadelphia, PA (PRWEB) January 11, 2008
For homeowners who need to sell their homes fast, http://www.sellhouseamerica.com offers a new online service connecting motivated home sellers with motivated home buyers. Finding a professional homebuyer may be just a click of your mouse away.
The grim outlook of the current real estate market has more than a few homeowners worried. For the average homeowner things may not be as bad as it is for a growing number of Americans who are couple late payments away from foreclosure. "We can help homeowners who not only want to sell, but need to sell, find a buyer fast," says Jon Christopher of SellHouseAmerica.com. If you are looking for a way to stop foreclosure, submit your information.
What does one do when they need to sell a house fast? The saying "You can lead a horse to water but you can't make him drink" comes to mind. Just a few years ago, simply putting a sign in the front yard would guarantee a quick sale. Those days are long gone; homeowners are at the mercy of buyers who are in no rush to buy. SellHouseAmerica.com puts home sellers in contact with professional home buyers who are looking for houses to buy in their local area.
If you want to sell fast, you must be prepared to sell at a discount when dealing with real estate investors. "The average investor is someone who relies on buying and selling homes as their income," says Jon Christopher, also a real estate investor, "Prepare to offer your home at a significant discount." Even if you have little or no equity in your home and you need to sell, a "short sale" can be done in many cases. This is when a real estate investor contacts the bank or mortgage company to negotiate a discount. A short sale is a very effective tool for someone who needs to stop or prevent foreclosure and preserve their credit.
Homeowners looking to sell a house fast can fill out a simple form with some basic information, and if it fits what an investor is looking for, they may be contacted immediately. Real estate investors subscribe to receive the homeowners information from different territories or metro areas by paying a small monthly fee. Investors are encouraged to use ethical business practices or can risk losing subscription rights to their area.
Sitting around and waiting for a house to sell can sometimes be out of the question, especially when a few months could result in losing your house. Contacting SellHouseAmerica.com can increase the odds of selling a house by connecting professional buyers and sellers of all types of real estate throughout the United States. Investors looking for real estate leads are encouraged to visit the site for more information and subscription prices.
About Sell House America:
SellHouseAmerica.com is offering a brand new service that connects home sellers to professional home buyers throughout the United States. Home sellers provide SHA with some basic information about the house or property they need to sell and it is instantly made available to a buyer looking for real estate in that area.
Contact:
Sell House America LLC
888-752-7056
http://www.sellhouseamerica.com
Email Us: info(at)sellhouseamerica.com
###