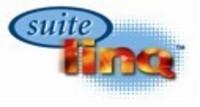 SuiteLinq's interactive guest services, built on the Microsoft platform for enhanced data integration, ultimately helps transform the guest in-room experience through compelling and personalized services.
Exton, PA (PRWEB) January 15, 2008
SuiteLinq, Inc., provider of broadband and on-demand solutions for hospitality and extended-stay environments, has launched version 4.0 of its in-room interactive guest portal. Designed with the needs of both current and future customers in mind, the new service features several enhancements that facilitate ease of use, enterprise data integration, and higher per-stay guest revenue potential.
The SuiteLinqTM 4.0 portal is deployed in guest rooms on customized desktop computers, digital TV's, and laptop networks. The portal provides guests with access to broadband Internet and a host of interactive services including property information, entertainment content, and business productivity tools. The interface of the new portal has been redesigned to make it easier for guests to find the many features available to them. Craig Ziegler, SuiteLinq's President, describes the strategy behind the redesign, stating that, "We had two core objectives: make the portal both easy to use for today's guests and highly adaptable for the needs of the future. Building the portal on the Microsoft .NET Framework helped us meet these objectives, providing the flexibility to adapt the client on the fly and add new enhancements much easier."
A newly added interactive guest messaging tool gives hoteliers and resort operators an efficient means to communicate with their customers during their stay. Ziegler states, "For the property owner, it works like a hybrid email and online marketing tool. Authorized employees at the hotel, such as the concierge, can send personalized electronic messages to one guest or to a whole segment of guests staying at the property such as convention attendees. Those guests see the messages when they first sign-in to the portal and have access to them throughout their stay. Since our daily usage rate averages 50% or more, it's a great way to market additional on-site products and services to guests when they are most ready to buy. We think it's a one-of-a-kind in the industry."
The addition of enterprise data integration capabilities makes the SuiteLinq guest messaging function even more valuable as a marketing tool, according to Ziegler.
"We can now access data on guest demographics, preferences, and prior transactions that reside in property databases in order to make the messaging even more personalized and relevant. For instance, the concierge may want to send a message offering a free dinner only to on-site guests who are platinum level loyalty status. The portal's web-based admin tool, which is easy to use, enables them to select just those specific guests and send them the offer digitally."
The new portal was developed with modern hoteliers in mind; those who want to create an exceptional experience for the guest, but also need to generate maximum revenue from every stay. Guests using the SuiteLinq portal can now make spa reservations, book golf tee-times, order room service, and purchase a virtually unlimited menu of revenue-generating amenities. "The best time to sell a guest on these services is during their stay, when they already have their wallets open. The new SuiteLinq is able to interface with industry standard property commerce systems to bring this sales opportunity right to the guest in the room," according to Ziegler.
Dynamic, multimedia content feeds specific to the interests of travelers are also part of the new SuiteLinq portal. Guests can access real-time information about airline flights in the US, including estimated arrival and departure times. Easily found icons on the interface direct users to local weather conditions as well as search tools for their hometown weather, radar maps, forecasts, and more. Similar service offerings are planned in the near future, specific to each property location where SuiteLinq's portal is deployed.
At the core of SuiteLinq's services is Microsoft software and technologies including Windows XP Embedded, Windows Server, the Microsoft Office System, Windows Media Services, and more. Additionally, the two companies jointly developed and demonstrated at HITEC 2007 a Microsoft BizTalk Server-based solution for the hospitality industry. Acting as an information hub, BizTalk Server enables a property's systems to communicate with each other through one centralized process, improving data flow efficiency for better insight into business and guest information. Forthcoming releases of SuiteLinq will feature full integration with Microsoft BizTalk Server, enabling a complete closed-loop data interchange between the property's data systems and the guest, with the end goal of delivering a completely personalized in-room experience.
The long-term working relationship between the two companies reflects the commitment that both have made to meet the needs of the hospitality industry.
"SuiteLinq provides an innovative vision of the in-room digital experience," said Matthew Shigenobu Muta, Managing Director for Microsoft's Worldwide Hospitality Group. "SuiteLinq's interactive guest services, built on the Microsoft platform for enhanced data integration, ultimately helps transform the guest in-room experience through compelling and personalized services."
For more information about SuiteLinq, contact Darrin Davis at 703-953-2624, or via email at ddavis@suitelinq.com
About SuiteLinq:
SuiteLinq, Inc. serves the needs of the hospitality and extended stay industries by providing integrated, on-demand entertainment and business productivity solutions that deliver The Ultimate In-Room Experience for guests and new revenue streams for property owners. SuiteLinq's core service offering is eRoomsuiteTM, comprised of turn-key components that can be installed individually or as a package:
SuiteLinq™ –- A customized portal running on an in-room computer with high-speed Internet offering a variety of interactive guest services, free content, and pay-per-access features and entertainment
SuiteCast™ –- Free-to-guest broadcast and cable TV channels
SuiteVOD™ –- Hollywood movies, informational programs, and a variety of pay-per-view Video-On-Demand content delivered in standard and high-definition formats
Property owners choose from several financial models offering no up-front installation fees, significant guest-revenue sharing plans, full staff training, and 24/7 technical support. Video delivery options include a choice of large screen flat panel LCD's or Plasma TV's for a superb high-definition viewing experience. eRoomsuite is delivered via alliances with world-class technology and support companies that include Microsoft and Hewlett-Packard. Corporate headquarters are located in Exton, PA, with sales offices in Las Vegas, NV, Denver, CO, and Baltimore, MD. For more information, visit: http://www.suitelinq.com
###