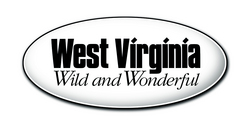 With a combination of the state's long ski season, abundance of natural snowfall and proximity to major metropolitan areas in the Mid-Atlantic and Southeast, West Virginia is an ideal spot for winter adventure
(Vocus) January 17, 2008
South Charleston, WV . -- West Virginia is well known for its winter activities and travel destinations, and this season offers special events and new attractions. The West Virginia Division of Tourism compiled ideas to fight off the winter blues and help visitors in their search for activities and destinations during the cold season. For additional information, visit http://www.wvwintersports.com or contact the Tourism hotline at 1-800-CALL WVA.
Winter outdoor fun
Five resorts -- Canaan Valley, Oglebay, Snowshoe Mountain, Timberline Four Seasons and Winterplace -- provide unmatched fun for beginner and expert downhill skiers and snowboarders. For those wanting to enjoy the scenery at a slower pace, cross-country skiing provides a more cardiovascular-intensive experience at White Grass or Elk River Touring Center.
"With a combination of the state's long ski season, abundance of natural snowfall and proximity to major metropolitan areas in the Mid-Atlantic and Southeast, West Virginia is an ideal spot for winter adventure," says West Virginia Division Tourism Commissioner Betty Carver.
New ski trails and expansions for this year include three new expert skiers trails at Snowshoe Mountain; the addition of 53 rooms to the Wilson Lodge at Oglebay; the new Ski the Valley Pass offered by Timberline Four Seasons and Canaan Valley resorts, which gives guests the ability to ski both mountains at their leisure for one price; and the expansion of Winterplace's ski and snowboarding learning area and two carpet lifts ease embarking and disembarking for new skiers. For more information about skiing in West Virginia, visit http://www.westvirginiaski.com or wvwintersports.com.
Indoor events
From the Cast Iron Cook-off at Stonewall Resort and Western Couples Weekend at Pipestem Resort State Park, both scheduled from Jan. 25-27, to the Great American Music Weekend from Feb. 15-18, West Virginia has something for everyone. For more information on these events, visit callwvanews.com, or visit wvtourism.com for a calendar of events.
Getaways for gals and guys
Now through the end of March the Eastern Panhandle's Cacapon Resort State Park and Berkeley Springs State Park are partnering to offer a Winter Spa Package. The package features one night's lodging at Cacapon and one spa treatment at Berkeley Springs.
Saturday, Jan. 26, Berkeley Springs hosts the Spa Feast 2008. Participants are able to sample more than 50 bodywork and health-enhancing treatments from 10 a.m. to 1 p.m. at The Country Inn at Berkeley Springs. For more information about the Winter Spa Package, visit berkeleyspringssp.com or cacaponresort.com. For more information about the Spa Feast 2008, visit http://www.berkeleysprings.com/water/spafeast.html.
The Greenbrier, White Sulphur Springs' renowned resort, offers Winter Makeover packages that include three-night and five-night stays with daily workout, a session with a personal trainer and a day at the spa. A personal shopping advisor assists with clothes, makeup, hair and jewelry selections. For details on this "in-spa-rational" workout, visit greenbrier.com. To make reservations, call 800-453-4858. To reach the hotel, call 304-536-1110.
West Virginia is an outdoorsman's paradise, even in winter. The state's year-long fishing season boasts some of the best opportunities to fish during the winter months. Small game hunting seasons are scheduled for January and February. For more information about hunting and fishing in West Virginia, call 304-558-2771 or visit wvdnr.gov, wvfish.com or wvhunt.com.
Those that can't make it into the woods will be able to check out these indoor events: Central West Virginia Hunting and Fishing Show, Jan. 19-20 at Flatwoods, the West Virginia Hunting and Fishing Show Jan. 25, 26 and 27 in Charleston.
Holiday hotspots for Valentine's Day and Groundhog Day
Guests looking for a romantic escape don't need to look too far to find a weekend getaway at a bed and breakfast or cozy cabin. Bed and breakfasts throughout the state offer comfortable luxury by offering charming rooms coupled with genuine hospitality. To find a bed and breakfast or a cabin, visit wvweekends.com. West Virginia resorts offer special packages for a romantic getaway or for Valentine's weekend. Many State Park lodges offer getaway packages with dinner, dances and overnight lodging. For more information about getaway opportunities, visit wvtourism.com or wvstateparks.com.
French Creek Freddy will be the star of the show on Groundhog Day, Saturday, Feb. 2, at the West Virginia Wildlife Center at French Creek in Upshur County. Bring the family along to watch Wildlife Center staff wake Freddy from his cold-weather slumber to predict whether we'll see six more weeks of winter or if spring is on its way. Stay around to tour the Wildlife Center which features 28 different species of native West Virginia wildlife, including whitetail deer, otters, black bear, and even a mountain lion. The center's open seven days a week, even during the winter months, and best of all there's no admission charge! For more information, call 304-924-6211 or visit on-line http://www.wvdnr.gov/wildlife/wildlifecenter.shtm.
Contact:
Tricia Sizemore
304-558-2003, ext. 319
###