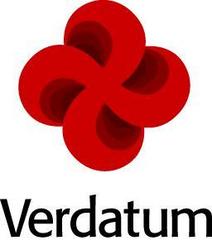 The system is priceless, and the transition has been seamless. The secretaries love it, which is the real measure of its worth
New York, NY (PRWEB) January 17, 2008
Moye White, a full service commercial law firm, has installed Verdatum as its firm-wide digital dictation workflow system. The firm, founded in a tradition of excellence, has embraced the system as being the latest in technological advancements which will assist it in offering to its clients the best legal counsel possible.
"The system is priceless, and the transition has been seamless. The secretaries love it, which is the real measure of its worth," said William F. (Billy) Jones, Partner. "Verdatum is a great tool which is easy to use. It has already made a big difference for us."
Verdatum is the perfect solution for the digital dictation needs at Moye White, where corporate culture rewards innovation, provides opportunities to showcase individuality and creativity, and emphasizes a team-oriented concept based on communication and collaboration. Moye White has always equipped its offices with emerging technologies to support its clients, and Verdatum fits that profile perfectly. Since it is designed exclusively for lawyers and law firms, it provides tools that fit the firm's needs, rather than forcing the firm to adapt to a solution designed for other industries. As the firm adopts other legal software technologies, Verdatum is sure to grow and integrate into those to help make the lawyers and the firm more productive and profitable. Moye White attorneys are thrilled with the solution.
"Moye White is one of those law firms that is forward thinking, innovative, and decisive," said John Methfessel, President and CEO of Verdatum. "Once the firm discovered Verdatum they moved very quickly to install and implement it. Their attorneys knew what a difference the system would make in terms of their production and they are now reaping the benefits. They enjoy all of the legal specific features of the system, and we're very proud to support them as they continue to innovate. We have always stated unequivocally that, unlike our competitors, we are solely dedicated to the legal industry, and the unique needs of lawyers and law firms. Our customers see that as a critical component of the solution we provide. Lawyers deserve a system made for them, not doctors and hospitals, and we intend to continue to work with the law firms we serve to offer the kinds of solutions that make sense for lawyers."
About Verdatum
Verdatum produces digital dictation systems (DDS) designed to replace analog (tape-based) dictation so that dictation may be tracked and managed on the network just as documents are. Verdatum solutions either tightly integrate with the law firm's document management system or operate as a stand-alone solution with the integrated document tracking system. The company is headquartered in New York, NY and serves law firms in the US, Canada and Australia. Its management has over 50 years combined experience in legal practice, law firm management, and legal IT administration. The company counts as customers law firms ranging in size from 10 attorneys to over 600. To learn more, visit the company's website @ http://www.verdatumsys.com.
About Moye White LLP
Moye White LLP is a Denver, Colorado-based law firm that provides exceptional representation of clients in complex business transactions and litigation matters. Its clients range from entrepreneurs and startups to mid-sized and established corporations, organizations, and associations locally, nationally, and internationally. Areas of law include Business, Banking, Real Estate, Litigation, Bankruptcy and Business Restructuring, Business Banking, Construction, Employment, Trusts & Estates, Intellectual Property, Law Practice Risk Management and Professional Responsibility, Securities Litigation, Sports and Entertainment, Tax, as well as Telecommunications & Media law.
###