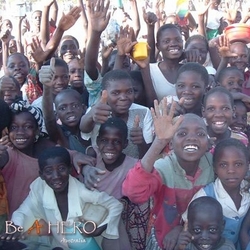 We give them global reach at a click of a button
Brisbane, QLD (PRWEB) January 13, 2008
Online shopping store BIGshop.com.au has launched a unique charity program which is set to help thousands of underprivileged men, women and children in third world countries.
In association with aid organization Be A Hero Australia, BIGshop is providing underprivileged men, women and children in Thailand, Cambodia, Papua New Guinea, Manilla, Kenya, Zambia and Zimbabwe with the unique opportunity to earn a sustainable income through the BIGshops' Hero Shop .
Hero Shop is an online shopping store on the BIGshop site where Australians can purchase unique hand-crafted clothing, jewellery, ceramics, furniture, and much more made by underprivileged people in third world countries.
According to Be A Hero Australia founder David Crawford all Hero Shop items are of the highest quality. "We sell the items on the BIGshop website and then give the profits back to the makers."
All Heroshop items are shipped to customers from a Brisbane warehouse and the Hero Shop is maintained by a small group of volunteers. BIGshop technology handles the customer's payment, instantly passing the money from purchases onto the Be A Hero Australia organization.
Owner of BIGshop.com.au Ryan Murtagh said Hero Shop gave people in less developed countries the opportunity to market their products to a first world audience. "We give them global reach at a click of a button," he said.
About BIGshop:
BIGshop.com.au is an Australian online shopping department store, based on unique Australian designed and developed technology BIGshop allows consumers to shop across leading online merchants, and find amazing deals direct from the merchants, with one universal shopping cart and one account.
About Be A Hero Australia:
Be A Hero is a not for profit organisation with a mandate to educate, inspire, equip and facilitate people of all ages to challenge them to "Be A Hero" to the 1.2 Billion children at risk due to poverty, homelessness, child labor, slavery, sexual exploitation, aids and plaques, and war.
###