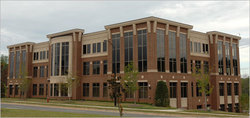 Matthews was able to address these issues and help us improve upon them.
Raleigh, NC (PRWEB) January 15, 2008
Insurance and financial services industry point man Bruce Matthews announced the formation of TruOptions™, the consolidation and rebranding of multiple companies specializing in business management and consulting. TruOptions combines an array of cutting edge consumer and commercial financial services companies tailored to meet client needs.
Following decades of entrepreneurship, TruOptions initiator Bruce Matthews, recognized the need to consolidate his numerous companies in order to better manage business growth and enhance efficiency. Under the TruOptions brand name, Matthews' collection of businesses is further streamlined, strengthened and accessible.
In all, three main LLCs have been banded together under the new TruOptions moniker, providing a wide array of valuable assistance in helping make the consumer's business a success. A number of well-established companies are managed under TruOptions Personal and Commercial, LLC, a provider of personal and commercial insurance products.
Business mamagement and succession planning are provided by TruOptions Business Consultants, LLC.
Business education courses and training are available through TruOptions Business Education, LLC. These courses sharpen business management skills and assist owners in avoiding mistakes which may prove detrimental.
TruOptions Financial Services, a provider of business insurance planning, estate strategies, business transitional planning, life insurance, annuities, group insurance, long-term care insurance, and other financial services is also nearing completion and will be available soon.
TruOptions client Kimberly Robbins recently discovered the many benefits of TruOptions. "Our company previously employed anther business consulting firm which did not completely address (our) issues," says Robbins. "Matthews was able to address these issues and help us improve upon them." Robbins lists preparation for the company's future, business structure options, reducing employee turnover, efficiently retaining and maintaining employees, as a few areas where TruOptions has improved the efficiency and success of business.
In consolidating multiple businesses, logic demanded a consolidated location as well. Efficiency and further client convenience led to the new corporate offices at 7780 Brier Creek Parkway, Suite 320, in Raleigh, North Carolina.
With "Empower Your Options" as their maxim, and Matthews' 25 years of sound, business management experience, rebranded TruOptions excels at working with business owners to avoid making detrimental business mangement mistakes. Establsihing enduring and trusted working relationships, TruOptions's mission is clear -- the consumer's benefit.
For additional information concerning the branding of TruOptoins, contact Bruce Matthews or visit http://www.TruOptions.com
*Securities offered exclusively by Beneficial Investment Services, Inc., a wholly owned subsidiary of Beneficial Financial Group, member FINRA/SIPC, 150 Social Hall Ave., Ste. 170. Salt Lake City, UT 84136. 801-933-1433, Bruce Matthews is a Registered Representative of Beneficial Investment Services.
** TruOptions is independent of Beneficial Financial Group.
TC#5073(1207)
###