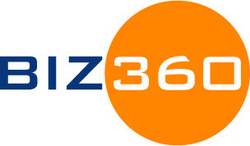 Tight races and surprise victories may not be in the control of each individual candidate, but the media attention that results benefits the party as a whole
San Mateo, CA (PRWEB) January 16, 2008
Biz360® Inc., the leading provider of media and market intelligence solutions, today released media analysis of the Iowa caucus and New Hampshire primary showing Barack Obama up 200 percent in media impressions compared to his three week average leading up to the Iowa contest. While the short-term spike was not enough to also bring Obama a win in New Hampshire, prolonged media attention can provide candidates with much needed exposure in a crowded political landscape.
Mike Huckabee's weekly media impressions grew by a factor of ten from early November through the week of his January 3, 2007 Iowa caucus win. Having overtaken Mitt Romney and other GOP hopefuls in media impressions three weeks prior to the nation's first caucus, Huckabee's public relations efforts clearly produced results for the candidate. After losing the New Hampshire primary to John McCain, the media's attention quickly shifted from Huckabee to McCain, who has been receiving the majority of GOP candidate media impressions since the primary on January 8, 2007. This is the first time McCain has generated more media impressions than other GOP candidates since July 2007.
Media attention has closely followed tight contests and surprise victories and the party with the best internal race stands to benefit. Hillary Clinton and Barack Obama have captured 77 percent of all candidate media impressions in the past three months. Clinton's recent win among Democrats in the New Hampshire primary will help that party continue to dominate political media impressions. McCain's New Hampshire win over Huckabee, however, ensures that both races move forward with no clear leader.
Analysis of blogs more closely resembles voter outcomes. For example, Clinton's share of blogger media impressions among all presidential candidates has steadily declined from 42 percent to 21 percent over the seven weeks prior to the Iowa caucus. Barack Obama closed the gap between him and Clinton from 21 points to four points prior to the Iowa caucus. Since the New Hampshire primary, they are within one point of each other.
McCain maintained a 2-3 point lead in share of blogger media impressions over other GOP candidates last week, but there was a decisive 18-20 point lead in share of discussion on Clinton and Obama versus other presidential candidates.
"In a crowded field of candidates, earning the lion's share of media exposure over the long term can help build familiarity and trust among the public," said Tony Priore, chief marketing officer for Biz360, Inc. "Tight races and surprise victories may not be in the control of each individual candidate, but the media attention that results benefits the party as a whole," he said.
About Biz360
Biz360 delivers media and market intelligence solutions to Global 2000 business decision makers, providing them with a 360-degree view of their marketplace. The company gathers and analyzes the vast amount of traditional and social media about an organization, its brands, its competitors and its products to deliver real-time insights that help our clients shape market perception, respond to competitive threats, evaluate trends and issues and improve the return on their marketing investments.
Our clients include industry-leading, global companies, such as AAA, Aetna, AstraZeneca and Sun Microsystems. Biz360 can be reached at 866.424.9360 or http://www.biz360.com.
###