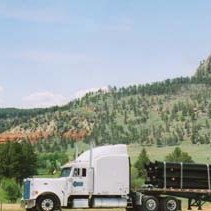 Jacksonville, FL (PRWEB) January 16, 2008
National Training Schools is sponsoring a free Trucking and Heavy Equipment Career Fair at the Jacksonville Fairgrounds on Saturday, January 19th, 2008.
There are some jobs that will always be required regardless of whether it is a booming economy or a recession. Truck drivers and heavy equipment operators are always required. National Training School's is hosting a Trucking and Heavy Equipment Career Fair this Saturday, January 19th, from 10am to 5pm at the Jacksonville, Florida Fair Grounds. Anyone interested in learning more about trucking or heavy equipment career options is invited to a free event this Saturday. More information can be found at the official website http://www.truckschool.com or by simply calling 1-800-488-7364.
Aside from the constant demand, truck drivers can earn great wages as well. A recent article by Forbes magazine stated that long haul truck drivers, willing to put in the hours, can earn over $100,000.00 per year plus full benefits. Pay of course varies with such factors as location, seniority, and company. Nevertheless, trucking remains a high paying career that will never be in danger of being outsourced. Additionally, Heavy Equipment operators are also paid well, with an average hourly wage of $19.00 according to the US Department of Labor, Bureau of Labor Statistics.
This Saturday's Trucking and Heavy Equipment Career Fair is sponsored by National Training Schools. National Training is fully accredited by the Distance Education and Training Counsel (DETC) and has seen over 30,000 graduates since 1978 earning it industry recognition. Some of the industry's top companies will be at the Fair Grounds to answer questions and offer more information. National Training has even set up a "Truck Simulator" to give prospective students a taste of what it is like to drive a real truck. Once again the event is free and families are encouraged to come.
For more information and driving directions please visit
http://www.truckschool.com or http://www.nationaltrainingschools.com, or CALL : 1-800-488-7364.
###