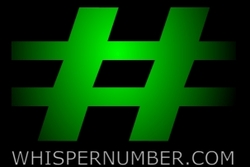 Finally the individual investor has a service specifically designed to meet their needs for an analytical product that tracks price volatility following an earnings report. Stock traders are able to take advantage of long and short positions, and options traders are able to benefit from numerous trading strategies
New Jersey (PRWEB) January 16, 2008
At one point, earnings data was limited to just a few 'numbers' - the one the company expected to report and the actual earnings released. But now with every new quarter investor's are bombarded with a mass amount of quarterly earnings information.
Prior to the release of the company's actual earnings, there are published estimates about what that number will be. The mainstream media reports on the 'analysts estimate'. This number is the combined estimate of the analysts covering that particular public company. Thomson, Bloomberg, Reuters, and Zacks all provide analyst estimates - different numbers, different sources, and different expectations. The majority of this information is useless to the average investor.
Many investors have turned to a different yet proven source of earnings information - whisper numbers. Whisper numbers are individual investors' expectations regarding earnings for a given quarter. They can be used by investors to anticipate post earnings price movement and are considered a valid and more useful alternative to the analyst consensus estimates.
WhisperNumber.com is considered the most credible source for this type of data. The Associated Press has called their information 'the only legitimate whisper recognized by the street'. Bloomberg approved the data for its research terminal, and WhisperNumber.com was chosen as a Top Investment Web Site by the AAII (American Association of Individual Investors) in 2006.
The whisper numbers from WhisperNumber.com are also supported by the only published independent academic study. Two major findings from this study conclude:

When actual earnings meet or beat analyst forecasts but not the whisper number, on average, the stock exhibits significant losses after the earnings release indicating that the market reacts to the whisper number over the analysts estimate.
When actual earnings per share (EPS) meet or beat both whispers and analyst forecasts, the stock reacts positively before and after the earnings release. And when actual EPS does not beat both whispers and analysts the stock reacts negatively on the earnings announcement date and after it.
Based on this study and an internal analysis of the whisper number database, WhisperNumber.com introduced a new service to individual investors called the 'Whisper Reactors'.
Whisper Reactors are those companies most likely to see price volatility according to whether or not they beat or miss the whisper. These companies have a high probability of positive price movement following the earnings report if they beat the whisper number, and negative price movement if they miss the whisper number.
"Finally the individual investor has a service specifically designed to meet their needs for an analytical product that tracks price volatility following an earnings report. Stock traders are able to take advantage of long and short positions, and options traders are able to benefit from numerous trading strategies," said John Scherr, President of WhisperNumber.com.
One recent example that has proven quite profitable is current whisper reactor Research in Motion (RIMM). Their recent earnings release topped analyst estimates by three cents but fell short of the whisper number by one penny. Based on analysis of RIMM's post earnings price movement and its price reaction to the whisper number, the service anticipated a negative price move. Since the earnings release the stock is down over 25% as expected.
The Whisper Reactors data have provided the following returns since launch:
1-Day Reactors: +34.1%
5-Day Reactors: +43.4%
10-Day Reactors: +57.1%
20-Day Reactors: +31.6%
30-Day reactors: +148.8%
Considering the major indices (Dow, S&P, Nasdaq) averaged gains of just 7% in 2007, the returns of the Whisper Reactors service are exceptional.
This truly is great data that can help investors capitalize on the price volatility expected during earnings season. The service helps both stock and options traders weed through the noise of earnings estimates, outlooks, and expectations. It's proven, credible, and timely data with results to back it up.
Upcoming Earnings Reports:
DOW 30 COMPANIES
Company Symbol Report Date Whisper Number
GENERAL ELECTRIC CO. GE Jan 18 2008 0.69
JOHNSON JOHNSON JNJ Jan 22 2008 0.87
UNITED TECHNOLOGIES CORP. UTX Jan 23 2008 1.07
ATT CORP T Jan 24 2008 0.72
MICROSOFT CORP. MSFT Jan 24 2008 0.48
HONEYWELL, INC. HON Jan 25 2008 0.92
MCDONALD'S CORP MCD Jan 28 2008 0.73
VERIZON COMMUNICATIONS VZ Jan 28 2008 0.66
NASDAQ 100 COMPANIES
Company Symbol Report Date Whisper Number
XILINX, INC. XLNX Jan 17 2008 0.33
FASTENAL CO. FAST Jan 22 2008 0.38
TELLABS, INC. TLAB Jan 22 2008 0.03
EBAY INC. EBAY Jan 23 2008 0.43
SYMANTEC CORP. SYMC Jan 23 2008 0.32
CHECK POINT SOFTWARE TECH CHKP Jan 23 2008 0.49
QUALCOMM, INC. QCOM Jan 23 2008 0.46
AMGEN, INC. AMGN Jan 24 2008 0.97
BROADCOM CORP. BRCM Jan 24 2008 0.32
S&P 500 COMPANIES
Company Symbol Report Date Whisper Number
COMERICA, INC. CMA Jan 17 2008 1.01
HUNTINGTON BANCSHARES, INC. HBAN Jan 17 2008 -0.30
UNITED TECH CORP UTX Jan 23 2008 1.07
BECTON, DICKINSON CO. BDX Jan 24 2008 1.04
COOPER INDUSTRIES CBE Jan 24 2008 0.82
HARLEY-DAVIDSON HOG Jan 25 2008 0.82
About WhisperNumber.com:
WhisperNumber.com is an independent financial research firm that collects sentiment and market expectations from the investment public. The "whisper number" found on WhisperNumber.com is derived from an average of individual investors' expectations regarding earnings for the most recent quarter. The whisper number is available to the general public and is considered an alternative to analyst estimates (or consensus numbers) for quarterly earnings. The company also gathers whisper numbers for monthly economic expectations data from investors, and publishes market sentiment data on US & Global Stock Markets, bonds, sectors, ETF's, currencies, and all major commodities in the metals, energy, and agricultural groups.
Additional information:
Whisper Reactors Service:
http://www.whispernumber.com/signIn_wr.jsp
Investor's Earnings Estimates Top Analysts in Returns, Impact on Stocks:
http://www.whispernumber.com/study.jsp
Academic Study Link:
'Conflict in Whispers and Analysts Forecast: Which One Should Be Your Guide
http://www.financialdecisionsonline.org/current/Zaima.pdf
Media Contacts:
John Scherr, WhisperNumber.com
http://www.whispernumber.com
973-446-0553
###