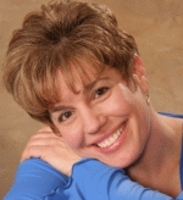 A sexy yogini sitting in lotus position on the hood of a car is not out of the question - if it helps sell the car
Hardwick, MA (PRWEB) January 18, 2008
"A sexy yogini sitting in lotus position on the hood of a car is not out of the question - if it helps sell the car," says yoga marketing and trends expert Megan McDonough of Mindful Marketing. She's identified ten key yoga trends as yoga becomes part of the global fabric of daily life in 2008 and moves out of the yoga studio and into the offices of doctors, businesses and ad agencies.
She adds, "Yoga is consolidating and new specialties are emerging as the boom in recently certified teachers and unorthodox approaches to yoga create both broad interest and competitive pressure. To survive these trends, big players like Kripalu Center will get bigger - and solo practitioners will cultivate specialized niches like yoga for weddings."
After extensive industry analysis and interviews of yoga experts including Kripalu Center president Ila Sarley and International Association of Yoga Therapists executive director John Kepner, documented in her 2007 report Yoga's Evolution in America's Wellness Revolution, McDonough has identified ten yoga trends you'll see in 2008 , including these five trend highlights:
Trend #1) Bringing classes to the masses. Yoga will continue to migrate into new territories beyond the standard studio or gym. Think yoga at your desk, for specific segments like the overweight or seniors, or at unexpected locations like shopping malls.
Trend #2) The doctor will see the yogi now. Conventional healthcare providers will increasingly acknowledge the benefits of yoga therapy. Expect to see peer-reviewed research examining yoga's health benefits and other signs of acceptance by the traditional healthcare community.
Trend #3) Yoga will take up permanent residence on Madison Avenue. Companies will turn to yoga imagery when they want to associate their products or services with a wellness lifestyle--even if they have nothing to do with wellness.
Trend #4) Asia will be the next growth market. More teachers will answer the call to bring yoga to Hong Kong, and more Asians will travel to the United States to attend yoga conferences and teacher training programs.
Trend #5) Yoga meets YouTube. Yoga is a growing presence in the online world. Expect more and more streaming videos of live classes, downloadable videos for your iPod, yoga pages on MySpace and Facebook, and more.
These emerging trends in yoga will shape its influence in 2008 and beyond.
About Megan McDonough & Mindful Marketing
Founder of Mindful Marketing, Megan's an award-winning author and marketing consultant to clients including the famed Kripalu Center, the Wild Divine and the American Cancer Society. She's on the faculty of the Phoenix Rising Yoga Therapy Center and teaches yoga at Listening, a wellness center in Massachusetts.
###