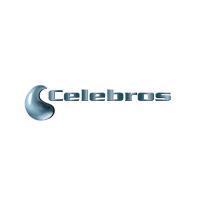 With Cross-Sell, we are able to offer online retailers a way to increase their sales while improving the shopping experience of their customers. This advanced product recommendation engine creates an entirely new opportunity for online merchandising
Santa Barbara, CA (PRWEB) January 17, 2008
Cross-Sell, a powerful recommendation engine, is the next step in the evolution of Celebros' dynamic, intelligent search & navigation technology, which is designed to enrich the experience of online shoppers while increasing sales revenues for retailers. Cross-Sell monitors shoppers' product searches and selections - from initial search results to checkout pages - in order to recommend related and complementary products that are likely to be of interest to the shopper, significantly increasing the chance of additional sales and an increased average order size.
Rather than selecting items for recommendation manually, Cross-Sell employs smart algorithms to analyze data from real-time customer search and shopping habits to dynamically formulate product specific recommendations across a shop's entire product catalogue. Cross-Sell is powered by analytics data detailing purchase actions and shopping cart information from the moment customer visit an online shop. Combined with a linguistic product catalogue hierarchy developed by Celebros, this product has enabled us to bring next-generation merchandising technologies to the eCommerce market.
"With Cross-Sell, we are able to offer online retailers a way to increase their sales while improving the shopping experience of their customers. This advanced product recommendation engine creates an entirely new opportunity for online merchandising," noted Ofer Alt, Celebros' CEO.
A select number of customers have been given access to a Beta version of the Cross-Sell product and, in limited a trial, have experienced significant increases in visitor conversions, average order sizes, and total sales revenues. Celebros expects to release more information on these trials in the near future.
About Celebros
Founded in 2000, Celebros is an international leader in the development of intelligent, concept-based search and navigation solutions for online merchandising operations. The QwiserTM Salesperson platform, available in 7 languages, uses the most advanced natural linguistic processing abilities to pinpoint what shoppers are looking for in real-time, enabling retailers to respond in an unparalleled way, increasing sales and enriching their customers' shopping experience.
Celebros is headquartered in California with R&D in Israel and offices in London, Munich and Paris. The company handles online merchandising and sales for more than 300 online shops across a variety of domains including some of the world's largest online retailers like Avon, figleaves.com, Ice.com, and more.
Copyright © 2008 Celebros Inc.; all rights reserved.
For more information contact:
Melody King, Director of Sales (US)
Ph: (800) 428-0496
Fx: (505) 212-0610
Email: sales@celebros.com
http://www.celebros.com
Celebros Inc.
402 E. Gutierrez
Santa Barbara, CA 93101
Michael Shear, Director of Sales (UK)
Ph: (0870) 366-5274
Email: salesuk@celebros.com
Celebros Ltd.
Medius House LG
2 Sheraton Street
London, W1F 8BH
###