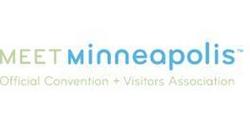 The new site offers travelers an more intuitive and faster website experience with rich content on the information they want in hotels, food and attractions.
Minneapolis, MN (Vocus) January 17, 2008
Backed by extensive research and fueled by intuitive and creative design, Meet Minneapolis™, the Official Convention and Visitors Association, announced today the newly relaunched leisure and business traveler website, Minneapolis.org (http://www.minneapolis.org)]. The next best thing to being in Minneapolis, the site provides an interactive and engaging online experience, including insider guides from local personalities, an in-depth See + Do section, an online chat function, downloadable visitors' guides and multimedia Mpls TV.
"Our research refined how we thought about Minneapolis.org. Nothing about the site remained the same–from content to visuals, everything was evaluated and improved," said Karyn Gruenberg, vice president of marketing for Meet Minneapolis, "The new site offers travelers an more intuitive and faster website experience with rich content on the information they want in hotels, food and attractions."
EXTENSIVE FOOD + WINE SECTION HIGHLIGHTS MINNEAPOLIS DIVERSE CULINARY SCENE
With the new site, Meet Minneapolis introduces one of the most comprehensive Food + Wine sections including in-depth information of culinary delights, unique area specialties, experienced-based culinary attractions, award-winning vineyards and classic old-school breweries. The site expands its offerings on what diverse restaurants we offer, including food-related markets as well bios on local and national "celebrity" chefs.
KEEPING THE TRAVEL AFFICIANADO AND THE NEWCOMER IN MIND
The new site is designed and built to deliver desired content, make information easy to find and get users to the information they need faster whether they are a seasoned traveler to the city or a never been before.

To know Minneapolis is to love Minneapolis. Once travelers land here, they love it. The new Minneapolis.org is designed to be an immersive experience – the "next best thing" to being here while previewing what's hot and new on the scene. Vivid imagery, engaging content, and a friendly voice combined with a clean, crisp design draw visitors deep into the site.
To produce this "just-like-you're-here" experience, "Mpls TV" was created. Engaging video features created by award-winning local "blogger" Chuck Olsen transport website visitors to Minneapolis, telling authentic stories in ways that words on the page just can't. Different types of video provide deep content for visitors to interact with, including produced features, "those in the know"-submitted videos and video imported from other sites and sources.
Minneapolis-Saint Paul is not defined by one iconic place or experience–the fact there is so much to do here defines the destination. What makes the city unique is the sheer amount and quality of things to do–from professional sports teams to a bustling and ever-changing arts and theater scene to enjoying a 55 miles of bike and fitness paths within the city limits spectacularly green metro area. Deep, yet easy-to-read content is focused in areas that visitors wanted most. Spotlights boxes highlight specific places and events of interest, and slideshows show visitors what's in store for them before they arrive.
Above all, site goers want INFORMATION from Minneapolis.org. Survey results indicated nearly 75 percent of visitors want in-depth content about attractions and sightseeing. In addition, nearly 50 percent want information on restaurants, shopping and hotels. To maximize this experience, Meet Minneapolis built a searchable database of more than 200 member hotels and restaurants with a detailed information page on each business.
"Inside" information from locals is highly desirable to visitors. To deliver this highly-sought after information of "hidden gems" and "local haunts", Meet Minneapolis launched with nearly 15 "insider guides" from well-known locals, highlighting their favorite things to see and do. In addition, Meet Minneapolis staff members were tapped to develop top-10 lists in categories.
Minneapolis.org has a diverse user base of people at different points in the travel-planning process. Content reflects this broad range – from general content highlighting local landmarks and annual happenings for those far out in the process to an interactive calendar of events and downloadable coupons for those who are getting ready to leave on their trips.
Visitors can choose to download or order visitor guides and maps. According to the surveys, more than 80 percent of website visitors were extremely interested in downloading or ordering a visitors guide or map. To keep all the logistical information succinct and easy to find and use, the new Minneapolis.org contains a "Maps + Guides" section, featuring an online page-turning visitors guide, PDF maps, information about getting here and getting around, weather details and more.
EXTENSIVE RESEARCH, INTUITIVE DESIGN
Meet Minneapolis used both quantitative and qualitative research to direct the redesign of its website. Minneapolis.org. The research revealed how visitors flowed through the site and where they exited. More information on the research methodology is available through Meet Minneapolis media contacts.
ABOUT MEET MINNEAPOLIS: Meet Minneapolis is a private, not-for-profit, member-based association. It actively promotes the Minneapolis area as a venue for conventions and meetings and markets the city as a desirable tourist destination to bring a positive economic impact to the greater Minneapolis area.
Media Contacts: Connie Stelter, 612.767.8042, cstelter @ meetminneapolis.com
Allie Gray, 612.767.8024, agray @ meetminneapolis.com
# # #