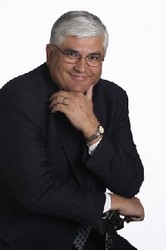 Real Advisor Offices -- Evolving Technology
Minneapolis, MN (PRWEB) January 18, 2008
A Minnesota-based wealth management firm with offices in Minneapolis and Sarasota Florida, recently participated in an industry panel that discussed how their firms used technology in meeting client needs. The "technology Tools for Today" conference was held in Orlando, Florida on January 10th-12th at the Gaylord Palm Resort us attended by leaders in the wealth management industry to learn about tools that can help them serve their clients at the most efficient level possible.
The session Mr Klosterman was entitled "Real Advisor Offices -- Evolving Technology" (Panel) with moderator Dave Drucker, a leading journalist, publisher of Virtual Office News and expert in the technology arena for the wealth management industry. Also participating were Jeff Daniher (Ritter Daniher), and John Sestina (John E. Sestina & Co.) Panelists discuss how their offices have evolved technologically over the last decade to make their operations significantly more efficient today.
"White Oaks Wealth Advisors employs technology to assist us in meeting our clients needs and expectations" said Klosterman. "At one time we used compound interest tables and a yellow pad to provide an analysis. Today we can provide more depth and multiple scenarios for a broader and more complete answer" he added.
White Oaks Wealth Advisors, Inc. is a private, fee-only wealth management firm with offices in Minneapolis, MN and Sarasota FL that specializes in simplifying the complexities of wealth for upper net worth individuals. The firm offers an advisory team with over 60 years of experience in areas such as retirement planning, investment advice and management, estate planning, tax planning, stock option exercise, charitable gift planning, qualified plan distribution planning, and many other issues that individuals face in meeting and achieving their financial security goals. White Oaks Wealth Advisors, Inc. has been honored by having team members listed on the "Top 250 Financial Advisors" by Worth Magazine, Top Dog's by Bloomberg Wealth Manager, "5 Star Advisor" by Paladin Registry, "WiserAdvisor.com" "Best 150 Advisors for Doctors" by Medical Economics and "100 Top Advisors" by Mutual Funds Magazine
###