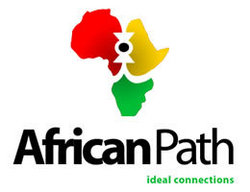 Soccer is big in Africa. We are excited with this offering. All along, African Path's goal is to offer great content for its visitors while providing Africans with a stage for them to own and tell their stories on the global stage
Minneapolis, MN (PRWEB) January 17, 2008
African Path announced today that they will broadcast live matches from the 26th edition of the Africa Cup of Nations: Ghana 2008. The games will be online at African Path TV.
The Africa Cup of Nations is the premier sporting football event on the African continent that occurs on a biannual basis in January and February. By broadcasting these games online, African Path will be joining the ranks of some of the great African internet properties providing both entertainment and news for the continent.
"Soccer is big in Africa. We are excited with this offering. All along, African Path's goal is to offer great content for its visitors while providing Africans with a stage for them to own and tell their stories on the global stage," says an enthusiastic Joshua Wanyama, owner of African Path.
"The Africa Cup of Nations is the ultimate continental soccer sporting event and our participation in covering North America ensures our commitment to Africa and its cultures."
The games will begin on the 20th of January and run till the 10th of February. During these 21 days, 16 African countries including Ghana, Guinea, Morocco, Namibia, Nigeria, Cote d'Ivoire, Mali, Benin, Egypt, Cameroon, Sudan, Zambia, Tunisia, Senegal, South Africa and Angola will compete in group and knock out round matches to determine the continent's football champions. Egypt won the 2006 edition.
Live and on demand matches will be made available so that site customers can watch at any time. Game summaries will also be streamed an hour after the game ends.
About African Path
African Path is an online portal that allows Africans to tell their own stories on the global stage. While most representation of Africa outside the continent is by foreign media houses, African Path provides the platform for Africans to express themselves. The site features daily headlines, opinion and commentary; social networking and video content.
Visit us today African Path, African Path Village
For comprehensive business news in Africa: Cheetah Index
Africa Cup of Nations Live Broadcast: Africa Cup of Nations Broadcast
For further information please contact us:
African Path
242 W Franklin Av, Ste. 301
Minneapolis, MN 55404
Phone: 612 424 5459
Benin "Mwangi" Brown
benin@africanpath.com
Joshua Wanyama
Joshua@africanpath.com
# # #