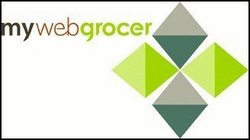 We Make Online Shopping Work
Colchester, VT (PRWEB) January 18, 2008
MyWebGrocer's Senior Vice President of Sales, J. Curtis Alpeter announced the hiring of two Sales Representatives to join the continuously growing team, Rob Rice and Trent Becker.
Founded in 1999 by Rich Tarrant, MyWebGrocer is a privately held company based in Burlington, Vermont, and is the industry leader in e-commerce and Internet marketing solutions to grocery retailers nationwide. They specialize in providing web site design and hosting, email, online circular, recipe, personalization and e-commerce services to more than 80 major retail grocery chains nationwide.
Rob Rice will be focusing his efforts on the New England and Tri State Areas. Rob Rice has been in the field of grocery for 19 years, including 13 years focused on retail grocery, customer relationship management, sales of software, technology, analysis, direct mail and related data processing solutions to Tier 1, 2 and 3 grocery and other retail chains. Rob has joined MyWebGrocer in a Sales and Business Development role and commented "Online Grocery Shopping is appealing to consumers more than ever before, and MyWebGrocer has been validated by many retailers who I know and trust. I am excited about this opportunity to help expand the business going forward".
Trent Becker will be handling the Western part of the nation including California, Colorado, and Kansas. Becker brings over 12 years of experience in the Consumer Packaged Goods and Marketing Services industries. Most recently, Trent was Regional Vice President of Sales at Pay By Touch where he launched a new business model: SmartShop Personalized Marketing. There, Trent played a key role in helping retailers improve marketing efficiencies and effectiveness by advancing CRM practices; reaching individual consumers with targeted, one-to-one communications. Prior to that, Trent held a Senior Sales position at Valassis offering unique and diverse media platforms to top grocery retailers. Trent began his career at Unilever NA in sales.
Commenting on the new hires, Alpeter said "Even though we employ and rely on the latest technologies, its top-notch people who drive our success. I am thrilled to have Trent and Rob on the team."
About MyWebGrocer: MyWebGrocer has been a leader in helping grocery retailers find profit in the online shopping world since 1999. Based in Colchester, Vermont, MyWebGrocer is the industry leader in providing Internet marketing solutions to over 80 retail grocery chains. MyWebGrocer's slogan says it all "We Make Online Shopping Work". For more information please visit http://www.mywebgrocer.com.
###