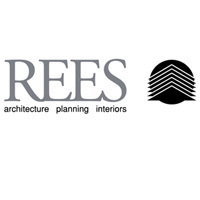 Dallas, TX (PRWEB) January 21, 2008
Rees Associates Inc. develops a new website with a higher usability rate and more engaging experience for new clients and employee prospects, as well as offering a more appealing environment for existing clients.
In continuing with a re-branding of Rees Associates, the REES website has been launched with a new design. The redesigned website has a much cleaner look along with easier access to more information and improved navigation. The greater experience that new or existing clients and employees receive will continue to strengthen the strong reputation that REES has already built.
Rees Associates, Inc., with locations in Atlanta, Dallas, Oklahoma City, and Spokane offers services in architecture, planning and interiors and specializes in the fields of broadcast, healthcare, senior living, corporate/commercial, government, higher education, and justice. REES has been internationally recognized as a leading facility planning and design firm since 1975. The firm has completed over 5,500 assignments in 42 states and 32 foreign countries.
###