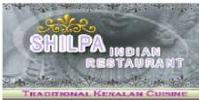 ...demonstrate an unusually interested approach to the cooking ...
London, UK (PRWEB) January 22, 2008
Malabar Coast Manna -- From "God's Own Country"
Shilpa Kerala South Indian Restaurant Opens In King Street Hammersmith.
Now Londoners and residents of Hammersmith have a rare chance to sample the wonderful cuisine of the sun soaked Kerala coast at the Shilpa Restaurant which has recently celebrated its opening at King Street Hammersmith.
Award winning head chef Sunny Kuttan presides over its spotless busy kitchen. Indeed leading restaurant reviewer Fay Maschler described Sunny's "Daily Specials" menu management strategy as to "...demonstrate an unusually interested approach to the cooking ..." -- when she reviewed one of his previous establishments in South London, a much celebrated South Indian restaurant, when he was their head chef. In March 2007, "celebrity chef" Nancy Lam from television's Channel 5, also a visitor there, remarked on Sunny's masterful culinary skills. More later about our Master Chef Sunny.
Now Keralan food is quite distinctive in taste and aroma from the rest of the more usually mundane offerings of Indian food that you've possibly sampled.
Kerala, the spice garden of India is well known for its quite exquisite dishes. Having a long stretch of coastline on the Arabian Sea and a network of estuaries, lakes and rivers, could be why an exclusive seafood cuisine evolved over the centuries. Now London's gastronomes and aficionados of good seafood can really appreciate and enjoy Kerala's uniquely presented and mouth-watering preparations of prawn, lobster, cuttlefish, squid, mussels, crab and clams at Shilpa, here in Hammersmith.
Vegetarian dishes are also a particular specialty of the Keralan culinary culture. Coconut palm trees are quite abundant in typically tropical coastal Kerala -- so coconut features pretty prominently in some local dishes as do some special spices such as cinnamon, cardamom, ginger, cloves, garlic, cumin, coriander, turmeric and curry leaves. Now curry leaves feature quite lavishly in Keralan food preparations adding that exotic taste and aroma to the food.
And then, Banana Chips -- fried chips from green plantains, slightly salted but usually un-spiced, are a popular Keralan snack. Try them just once and you'll simply love them forever.
Food an important part of our culture in Kerala is taken very seriously indeed. Experience -- the historic Keralan "Sadya" -- which is designed to entertain all of your taste buds. Usually served on a banana leaf, it essentially contains food having four different consistencies and six basic tastes. A culinary extravaganza indeed.
Keralan food has only just recently being discovered, here in the UK and the Shilpa South Indian Restaurant faithfully follows the long tradition of great Keralan cuisine.
Now some more, about our head chef Sunny Kuttan. Sunny came to us originally from the prestigious Taj group of luxury hotels and restaurants where he received glowing commendations for his imaginative and skillful cooking style from their senior executives. Even these were somewhat eclipsed by the special commendation of appreciation that he'd received from the President of Singapore in 2002 -- His Excellency H. R. Nathan -- when Sunny had played a key part in the success of the Kerala Food promotional extravaganza held at Singapore's exclusive Carlton Hotel.
Well come to Shilpa and awaken and excite those taste buds and sample Sunny's Sadya. Dine royally on food that's "fit for a King" or indeed a President.
Shilpa, 206 King Street, Hammersmith W6 0RA or telephone 020 8741 3127 to book a reservation or just drop in anyway when you're next in the area.
Visit our Website: http://www.shilparestaurant.co.uk/
**God's Own Country http://www.InterMarketeur.net/Kerala/
###