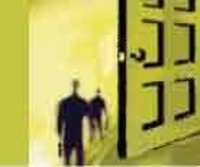 Investing should be rewarding, both financially and personally
Bathurst, NSW (PRWEB) January 22, 2008
The Buyers Agency - Discount Real Estate - has launched an Investment Property Buying Service. A service that identifies best value investment property purchases in specifically targeted capital growth locations, to provide clients with above average returns for their investment dollar.
Working with a niche client group of professional engineers, doctors, business owners, senior managers and specialists, Director and Licensee Dion Killiby is himself a honours level, degree qualified Civil Engineer, and licenced real estate Buyers' Agent.
"Investing should be rewarding, both financially and personally" says Mr Killiby. "And I personally find our role more enjoyable and rewarding when my clients are intelligent, switched-on, professionals and business people. They tend to be quick to grasp the concepts and ably interpret the multi-faceted nature of analysing property investment alternatives".
Discount Real Estate focuses on presenting thoroughly researched, investment analysis to back their recommendations. They also pride themselves on communicating advice with intelligence, professionalism and ethics.
These three key traits are a throwback to Mr Killiby's engineering days, and the Engineers Code of Ethics, which forms a strong foundation for all activities undertaken by the company.
Common sources of potential purchases include making savings via entire development take-outs, locating and negotiating on developers clearance stock, fully utilising our networks of industry contacts, stepping into distressed sale situations, and quite simply, the often over-looked "diamonds-in-the-rough".
Whatever type of property you are after, Discount Real Estate secure properties from one bedroom inner city units, to hilltop ocean-view homes, entire floor Penthouse suites, and everything in between.
The locations recommended are all specifically selected Capital Growth prospects, designed to out-perform the averages and back by sound reasoning.
Contact Discount Real Estate by phone on 1300 853031, email, or visit the website, to arrange a mutually agreeable time for your complimentary 30-minute consultation. We will review in detail our services, listen intently to what you wish to achieve, and map out a way to reach that result.
Discount Real Estate presents the research, finds the deals, negotiates the savings, arranges all necessary inspections, and provides comparable sales data for your absolute peace of mind.
We work 100% for the Buyer and Never List or Sell Property
You receive comprehensive investment analysis and expert buying support, clearly communicated, with professionalism, intelligence and ethics.
###