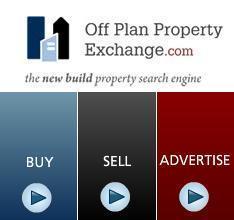 This is a service that international property developers have been asking for and really appreciate. Converting listings from one currency to another can be a pain for property investors looking to buy abroad. Our enhanced currency conversion service removes that problem
(PRWEB) January 29, 2008
Off Plan Property Exchange, the Off Plan Property Investments website, has announced a significant enhancement that automatically converts real estate prices to the currency of the viewer. The website allows property developers, real estate agents and individuals to easily advertise their preconstruction real estate for sale across the globe reaching thousands of property investors.
The new service feature is an enhancement to the existing property listing service, and is available free of charge. Property developers, real estate agents, property clubs and property investors can all list their off plan property for sale in the currency of the location in which the development is built. The website converts the real estate pricing into the currency of the viewer, enhancing the user experience and easing the buying process.
For example: A property developer in Chicago would list properties for sale in US Dollars on the http://www.offplanpropertyexchange.com site. Property investors in the UK viewing the Chicago lreal estate listing will see the purchase price listed in both US Dollars and Pounds Sterling. Investors in France, Germany, Spain, Italy and across the European Union will automatically see the Chicago property listed in both US Dollars and Euros.
"The response to the site has been exceptional; we hadn't scheduled to develop international markets until early 2009.' says Stuart Atkinson, a project manager of the Company. 'We have reacted to demand by not only offering international real estate, but also enhancing the user experience. Feed back we have received from some of the worlds largest property developers prompted us to introduce the multi currency service now".
"This is a service that international property developers have been asking for and really appreciate. Converting listings from one currency to another can be a pain for property investors looking to buy abroad. Our enhanced currency conversion service removes that problem".
Off Plan Property Exchange is a unique service operating in the pre-construction, new build property sector. It provides a cost effective advertising service to real estate developers, real estate agents, property investment clubs and individual property investors, who create and manage their own listings. Prospective purchasers make direct contact with the seller by email or phone.
###