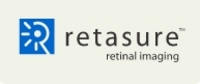 Over the last six months we have grown rapidly due to the increased acceptance of our new Retasure technology
Wake Forest, NC (PRWEB) January 23, 2008 -
Digital Healthcare, a Wake Forest, NC company specializing in retinal risk assessment for diabetics, announced today the expansion of their implementation and support operations as a result of strong recent growth.
Industry veteran Terri Sterling has been appointed Vice President of Implementation and Support. Sterling served in a number of similar leadership roles during her 20 year tenure at Misys Healthcare/Medic Computer Systems.
"Over the last six months we have grown rapidly due to the increased acceptance of our new Retasure technology," said Marc Winchester, President, North America and Board Director of Digital Healthcare. "Terri's strong operational background will enable us to develop an exceptional client-focused infrastructure for our organization."
Sterling will oversee all aspects of implementation and support for the Retasure product. Digital Healthcare has also appointed Maureen Bowen to develop and manage new initiatives for maximizing product utilization. Bowen will work directly with Retasure clients to advise them on improved workflows and processes for increasing identification of at risk patients. Bowen's extensive healthcare background includes 12 years at Misys Healthcare/Medic Computer Systems where she served in a variety of product specialist and implementation roles.
"I couldn't be more excited to work with Digital and help expand the customer care programs," said Sterling. "I am looking forward to working with this team of experienced professionals who are truly committed to promoting tools for early eye disease detection."
The FDA-approved Retasure program provides a simple, affordable, and non-invasive solution that allows physicians to capture their patients' retinal images during a three to five minute procedure. Images are transmitted over a secure, HIPAA compliant network to an accredited reading center. A state-licensed and board certified ophthalmologist reviews the images and results are returned to the original physician within 72 hours.
There are an estimated 20 million diabetic patients in the US, but only about half have any retinal assessments, despite a high risk of diabetic retinopathy. The National Eye Institute indicates diabetic retinopathy is the leading cause of blindness among working age American adults. More than a million patients around the world have received a retinal risk assessment using Digital Healthcare software.
About Digital Healthcare:
Digital Healthcare is the global leader in retinal risk assessment. They are the world's leading provider of care management programs for diabetic retinopathy. Their award-winning MS-HUG technology is used by leading hospitals and research centers including University Hospitals Case Medical Center at Case Western Reserve University, The Wilmer Eye Institute at The Johns Hopkins University and the United States Military. Digital Healthcare's Retasure solution offers several advantages for primary care and endocrinologist physicians and their patients: It can be operated by non-clinicians; it is non-invasive and requires no dilation; it obtains exceptionally high-quality digital images of the retina using a simple-to-operate fundus camera; it returns results quickly to the ordering physicians; and it encourages patient compliance for retinal evaluation and comprehensive eye examinations.
###