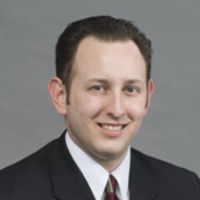 Aaron's successful completion of the LC examination represents his commitment to career development and professional practice. It also demonstrates to our customers Aaron's acquired knowledge, understanding and ability to apply lighting principals and techniques successfully
Toledo, OH (Vocus) January 22, 2008
SSOE , one of the nation's largest architecture and engineering firms, is proud to announce that electrical designer Aaron Albright is the first in the Toledo area to receive Lighting Certification (LC) from the National Council on Qualifications for the Lighting Professions (NCQLP).
The NCQLP offers the only internationally recognized, universally accepted certification in the field of lighting. There are approximately 1,700 lighting certified professionals worldwide. Of that number, 65 of them are in the State of Ohio, with Mr. Albright being the first in Toledo to hold this certification. The LC credentials are acquired through testing, demonstrated experience and broad knowledge base in an increasingly specialized practice and experience across the lighting professions.
"Aaron's successful completion of the LC examination represents his commitment to career development and professional practice. It also demonstrates to our customers Aaron's acquired knowledge, understanding and ability to apply lighting principals and techniques successfully," said Craig Bowie, PE, Senior Vice President, Automotive and Industrial Facilities for SSOE, Inc.
The NCQLP states that commercial lighting uses about 12 percent of the total electricity generated in the US. Proper lighting maintenance is a critical service in protecting the environment because it conserves energy, prevents mercury and PCB contamination and slows down global warming.
While lighting may be more noticeable in projects that are commercial or institutional in nature due to the public access of the client locations, proper lighting design is also very important to industrial clients. Industrial lighting must take into account a number of factors that are vital to the client's business success such as:

Energy usage
Productivity and comfort of employees working in the lighting environment
Safety considerations such as exit lighting and emergency lighting
Color rendition, especially in product inspection areas
Meeting environmental regulations including light emitting from the property
Proper lighting design that takes the above items into careful consideration helps the client get the most value on both initial and operating costs, as well as having comfortable, productive employees.
"LC credentialed people will continue to be in greater demand as more companies recognize the value this expertise provides. Through Aaron's knowledge and networking, he will be keeping more current with technology developments and methods in lighting applications. Clients expect solutions involving the latest technologies from the lighting industry and Aaron's credentials prove his understanding of lighting systems." said John Colley, PE, Department Manger, Automotive and Industrial Facilities for SSOE, Inc.
About SSOE
Founded in 1948, SSOE, Inc. is an international design firm and ranks 8th among the nation's largest engineering and architecture firms (Building Design and Construction, 2007). Demonstrating fast and consistent growth, 2007 marks the fourth consecutive year the company has grown its revenue more than 15 percent. SSOE has also been named one of nine Best AEC Firms to Work For (Building Design and Construction, 2007) and as one of the fastest-growing US architecture, engineering, and environmental consulting firms by ZweigWhite, Hot List 2007.
With 1000 employees and multi-disciplined LEED™ accredited professionals employed in 18 offices around the world the company has earned a solid reputation in facility design for the healthcare, retail, automotive and science and technology markets, as well as process engineering for the alternative energy, biofuels, chemical, food and beverage, glass and personal care industries. SSOE has completed projects in 48 states and 32 countries, and has achieved 60 years of excellence in engineering and architectural design. Visit http://www.ssoe.com for additional information and career opportunities.
About NCQLP
The National Council on Qualifications for the Lighting Professions (NCQLP) is a non-profit organization founded in 1991 to serve and protect the well-being of the public through effective and efficient lighting practice. Through a peer-review process, the NCQLP establishes the education, experience and examination requirements for baseline certification across the lighting professions. Visit http://www.NCQLP.org for more information.
Contact:
Danielle Benninger
SSOE, Inc.
Office: 419.255.3830
dbenninger @ ssoe.com
# # #