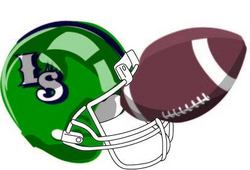 Long Island, NY (PRWEB) January 24, 2008
The World's newest, funniest and most intellectually stimulating sports parody website on the entire net has arrived. LameSports.net has been designed as a vehicle for today's comedy writer.
Developed by Lame Entertainment, http://www.Lamesports.net compliments http://www.LameMovies.net and other future endeavors of the newly created media company. LameSports offers writers and readers the chance to talk about whatever they feel is relevant in today's sports world. As in life, humor finds a way of exploring ideas and opening up topics for dialogue.
At Lame Entertainment, they believe it is thier main goal to facilitate new ideas, thoughts, and yes bantering through their Lame Network of websites, which includes our first and most trafficked site, LameSports.
The family of websites differs from most write-and-post sites, by offering the writers and editors a share of the revenue brought in from advertisers, such as Google Adsense. In the future, LameSports, as well as the sister sites under the Lame Entertainment umbrella, will provide a place for writers to launch their careers, supplying them with their own blog, profile and a place to showcase their work, as well as a place to sell their books and DVD's.
Please peruse the articles and leave your comments. If you are so inclined, email the editor and see if you can write for the site or one of the affiliate sites. Sooner or later, Lame Entertainment will have a lame topic that is just right for you. All questions, comments and concerns are highly regarded by our staff, so please feel free to write them about anything that is on your mind.
###