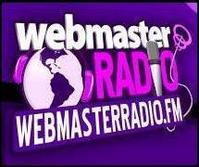 The Hook with Katie Kempner
Fort Lauderdale, FL (PRWEB) January 24, 2008
WebmasterRadio.FM, the premier free, 24/7 Internet business radio network focused on the B2B marketplace, is proud to announce the Affiliate Summit Pre-Show to air Friday, January 25 at 1:00 pm EST on http://www.WebmasterRadio.fm. Show hosts and Affiliate Summit founders Shawn Collins and Missy Ward will be running down all the late breaking industry news and upcoming events at the February 24th summit in Las Vegas.
"You can't get any closer to the source than this," says WebmasterRadio.FM Vice President of Marketing Brandy Shapiro-Babin. "Our show hosts are the organizers of the upcoming Affiliate Summit, so talk about an inside track! They'll bring listeners a real sneak peek into all the hot events coming up at the Summit."
Show host Shawn Collins is CEO of Shawn Collins Consulting, an affiliate program management agency and co-founder of the Affiliate Summit conference. He authored the book "Successful Affiliate Marketing for Merchants" and publishes the annual AffStat affiliate marketing benchmark reports. Shawn blogs daily on affiliate marketing at Affiliate Tip and co-hosts the weekly Affiliate Thing podcast on WebmasterRadio.FM, Wednesdays at noon EST.
Show Host Missy Ward has been at the helm of companies who have successfully grown their businesses through the pay-for-performance model for more than 10 years. She is a co-founder of Affiliate Summit and co-founder of Weviews.tv, an affiliate site promoting products and services using video testimonials.
The Affiliate Summit Pre Show will feature the following guests:

Stephanie Agresta - Founder of Stephanie Agresta Consulting, which helps online entrepreneurs and emerging technology companies realize effective, cost-efficient online marketing programs
Wil Reynolds - Founder of SEER Interactive, dedicated to driving traffic to sites from search engines and analyzing the impact that traffic has on the bottom line of companies
Sam Harrelson - VP of Biz Dev for OnCard Marketing and one of performance marketing's best-known voices, designer of affiliate programs for top retailers, operator of marketing networks and manager of a variety of consumer advertising channels
Jim Kukral of JimKukral.com and active, multiple-roled participant in the affiliate marketing industry and leading expert in the blogosphere, recently awarded the Affiliate Summit "Best Blogger" award for his voice and participation, also former publisher of ReveNews.com
The keynote will feature Jason McCabe Calacanis, CEO and co-founder of Weblogs Inc., a network of widely read blogs including Engadget - ranked # 1 by Technorati - Joystiq, Autoblog, and Blogging Baby. Founded in January of 2004, Weblogs, Inc. became a wholly owned subsidiary of AOL in November of 2005. Calacanis, who was appointed a senior vice president of AOL, maintains editorial supervision over Weblogs, Inc. In June of 2006, Calacanis and relaunched Netscape, the iconic browser owned by AOL and was named its general manager. "Best Blogger" Jim Kukral will MC the Keynote.
The Affiliate Summit will be held in the Rio All-Suite Hotel & Casino in Las Vegas February 24-26, 2008. The mission of Affiliate Summit is to be the leading global source of learning and networking opportunities surrounding the affiliate marketing industry.
The Affiliate Summit Pre-Show will air Friday, January 25 at 1:00 pm EST. All WebmasterRadio.FM programs are available in podcast, mobilecast and archived format at http://www.WebmasterRadio.FM.
About WebmasterRadio.FM
WebmasterRadio.FM lifts the "veiled curtain" of the Internet, bringing the business community together through an interactive radio network. Its listeners are a global group, comprised of everyone from corporate executives and decision makers to small and mid-sized businesses and individual entrepreneurs. WebmasterRadio.FM's stellar line-up of radio programming includes "CoverStory" with Joe Beaulaurier of PRWeb, WebmasterRadio.FM's official newswire; "The Hook with Katie Kempner" with Katie Kempner, vice president of Crispin Porter + Bogusky; "The Daily SearchCast" featuring search authority Danny Sullivan of SearchEngineLand.com; and more. To tune into WebmasterRadio.FM's live content or check out the show lineup, please visit http://www.WebmasterRadio.FM.
Media Contact:
Brandy Shapiro-Babin
954-309-5578
###