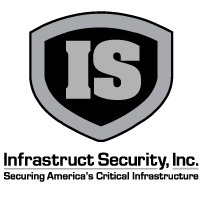 Houston, Texas (PRWEB) January 23, 2008
Infrastruct Security, Inc. forms the Homeland Defense Division, lead by Vice President Tim Kornegay, to assist chemical facilities with Chemical Facility Anti-Terrorism Standards (CFATS) compliance. The team is armed with emerging defensive security technology, specifically designed to counter the sophisticated terrorist threats facing our nation's critical infrastructure.
CFATS Poses Steep Challenges Under Tight Deadlines:
Developed and enforced by the Department of Homeland Security, the Chemical Facility Anti-Terrorism Standards (CFATS) identify, assess, and ensure the effective security of high-risk chemical facilities.
Is your facility classified as "high-risk?" As of November 20, 2007 DHS identified the Chemicals Of Interest, or COI, and their corresponding Screening Threshold Quantity (STQ). Any chemical facility possessing a COI in quantities that meet or exceed the STQ must complete and submit a preliminary screening assessment, referred to as a Top-Screen, by January 22, 2008. Now, the 7000+ facilities meeting this classification must work to meet the deadlines.
The Homeland Defense Division is Ready:
Infrastruct Security, Inc. is the leading provider of comprehensive security services and systems to private critical infrastructure facilities in the United States. The establishment of CFATS was the catalyst for the creation of Infrastruct's Homeland Defense Division. Infrastruct's business platform is predicated on the security industry becoming one of the most regulated industries in the country. The Homeland Defense Division is focused on the unique needs of chemical facilities.
Infrastruct's Homeland Defense Division provides complete readiness for inspections and audits. They provide step by step support to critical infrastructure facilities from Facility Hazard Classifications, to Security Vulnerability Assessments the (SVAs), site security plan designs, and full system deployment.
"Our approach is unique -- we're helping facilities from start to finish, taking on the responsibility of assisting them through the process from SVA, plan and engineering to full system deployment and infrastructure implementation", says Kornegay.
For more information about compliance with the new regulations contact Tim Kornegay, Vice President Homeland Defense Division, at (713) 721-9732 x127.
Defensive Security Solutions:
The threats facing America today are significant, requiring new solutions to thwart organized terrorist attacks. Infrastruct Security, Inc. has established strategic partnerships with the providers of advanced technologies specifically geared defend against these threats.
One system uses advanced facial recognition software to actively scan faces on a video feed and match them to profile databases - instantly putting a name (and a security profile) to a face. Even more dramatic solutions include non-lethal defense technology that creates an impassable, invisible wall to humans. New barrier systems include a hydraulic-powered "surprise" barrier, hidden under facility roads, which spring up in front of suspect vehicles to instantly (and permanently) stop its progress.
More on the Homeland Defense Division at the Upcoming daratechPLANT2008 Conference:
For more information on Infrastruct Security, Inc.'s Homeland Defense Division., visit them at the upcoming daratechPlant 2008 conference, January 28 - 30, 2008, at the Wydham Greenspoint Hotel -- Houston, TX. They will be showcasing one of their emerging technology: the Millimeter Wave Object Detection and People Screening System by Brijot. This new detection technology is capable of passively scanning people and objects for concealed weapons so appropriate action can be taken in advance of an event.
###