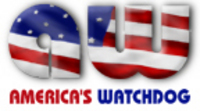 If a person owns individual stocks, mutual funds, or they have a 401K; smart shareholders need to take a thorough look at their portfolio. For the near term get out of stocks, or mutual funds that are weighted towards banks, mortgage bankers, home builders, mortgage insurance companies or investment bankers
Washington, DC (PRWEB) January 24, 2008
Americas Watchdog is the premier consumer advocacy group in the United States focused on homeowner and shareholder protection. With the deepening US financial crisis, Americas Watchdog's Corporate Whistle blower Center has developed a useful series of tips designed to help most US homeowners and shareholders. As follow:
The group is saying," If a person owns individual stocks, mutual funds, or they have a 401K; smart shareholders need to take a thorough look at their portfolio. For the near term get out of stocks, or mutual funds that are weighted towards banks, mortgage bankers, home builders, mortgage insurance companies or investment bankers". In the opinion of Americas Watchdog's Corporate Whistle blower Center, "things are going to get much worse for these types of stocks in the first half of 2008, so a safe strategy is to get out". The group is saying; "the US is already in a recession, and shareholders should also be very careful of commercial real estate trusts (REIT's), retail, auto, or other sectors of the economy that could be affected by an economic downturn. We at Americas Watchdog warned of a real estate disaster back in 2005 calling it, a train wreck waiting to happen; that would put at risk the entire economy. We were correct"

The process of obtaining a home loan or a refinance in the US is anything but transparent. Americas Watchdog's Homeowners Consumer Center has developed a free 20 page mortgage guide, designed to help prevent US consumers from getting cheated, or over charged when they finance or refinance a home loan. Their free mortgage guide can be found on the Homeowners Consumer Centers web sites resource page. The web site is located at Http://HomeownersConsumerCenter.Com
According to the group, "consumers or investors should stay away from buying residential real estate in the US, until the summer of 2008". In particular the group is saying, "stay away from real estate auctions, time share condos, home builder fire sales, vacation property specials, etc. Why buy real estate in the first half of 2008 only to discover its worth 10% less in the second half of 2008"? According to Americas Watchdog, "smart consumers and investors need to take a wait and see approach to the US real estate markets in 2008".
Americas Watchdog in the strongest terms possible is encouraging all US homeowners or consumers to get a mortgage document review before they finance or refinance a home loan. The National Mortgage Complaint Center is the premier source in the US, for mortgage document inspections. Typically their mortgage document reviews will save a consumer/homeowner hundreds to thousands of dollars. Americas Watchdog estimates that 9 out of 10 US consumers/homeowners were cheated or over charged when they financed or refinanced a home. The National Mortgage Complaint Centers web site is located at Http://NationalMortgageComplaintCenter.Com.
Americas Watchdogs Homeowners Consumer Center is encouraging all US homeowners to check their homeowners insurance policy to make certain replacement costs are up to date, to make certain their policy has loss of use coverage, in the event the homeowner can not live in the property because of the repair process, and to make certain that the homeowner has flood coverage that includes personal contents, if their home is close to any area that could be hit by a hurricane. Because of the La Nina weather condition in the Pacific, the US East Coast and Gulf Coast could see a record number of hurricanes in 2008. Americas Watchdog was in New Orleans before, during and after Katrina and has said; "don't think a hurricane won't happen to you if you live on the East Coast or Gulf Coast. Its not a question of if, its a question of when". Americas Watchdog recently completed a homeowners insurance survey where it was found that less than 5% of US homeowners have recently updated their homeowners insurance policy.
Many US real estate markets have lost between 10% to 40% in value. Homeowners should check their most recent property tax statement, to see if the current assessed amount is anywhere close to the actual value of the property in today's real estate market. If the assessment is higher than the real world value, the homeowner should contact their county property tax assessor to learn more about the appeal process.
Americas Watchdog and its Corporate Whistle blower Center are all about consumer protection and corporate responsibility. Consumers, homeowners and shareholders of stocks are encouraged to share this press release with their family members, their friends and their co workers. Americas Watchdog's web sites are located at Http://AmericasWatchdog.Com
###