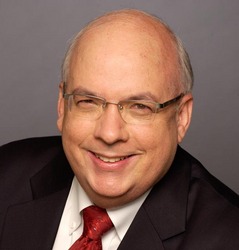 Another problem I see is that many companies over-react...Also a profit killer!
Los Angeles, CA (PRWEB) January 24, 2008
The checklist helps you rate your own sales and marketing process with respect to the things that matter most when the economy turns sour.
And keeps you from getting caught "flat-footed" when the turbulence hits.
Winton Churchill, Founder of Churchill Method, Inc. issued a statement today encouraging technology executives to take a close look at their sales and marketing systems before the economic downturn accelerates any further.
"Technology companies, especially smaller to medium sized are more vulnerable," Churchill said. "Smaller staffs mean a few shortcuts when times are good. When the economy slows, those shortcuts become revenue hemorrhages that can drain your sales pipeline."
Churchill Method offers a free, 12 item self-scoring checklist that will tell you where your company sales and marketing process is most at risk.
"Especially vulnerable are lead generation programs, email marketing, search strategies, ROI sales strategies and educational collateral."
"Another problem I see is that many companies over-react...Also a profit killer!"
"They waste time fixing parts of their process that aren't broken or don't matter...equally dangerous!" Churchill said.
Access to the free 12 item self-scoring checklist is available at:
http://www.churchillmethod.com/request12.html
Churchill Method™
A proven process for correcting deficiencies in sales and marketing organizations.
About Winton Churchill
Winton Churchill has more than 25 years experience developing, planning, organizing, and executing sales and marketing programs targeted in markets with complex sales cycles. His opinions are frequently quoted in publications such as The Wall Street Journal, Marketing Sherpa, Inc. Magazine, SoftwareCEO, Sales & Marketing Management and a number of industry related business, Internet and software related publications. Churchill is the author of the upcoming book from Morgan James Publishing is "Email Marketing for Complex Sales Cycles", coming in 2008.
He has excelled in a variety of senior sales and marketing positions with top name companies. He was vice president of sales and marketing for Contact International Corporation, Inc., the developers of ACT! software, the world's leading sales contact management software, vice president of marketing and OEM Sales for Spinnaker Corporation, and was involved in a variety of senior sales and marketing roles for Apple Computer, Oracle Corporation, Sun Microsystems, Legato Systems, Netfish Technologies (now IONA) and Artisan Software.
Winton is a Past President of the South Bay Association of Chambers of Commerce. The SBACC serves 18 Chambers and more than 53,000 businesses in coastal Southern California.
In addition to his impressive professional achievements and sage advice for senior executives, his name is frequently a point of curiosity for his readers and audience members. For a more complete answer to your questions about that go to: http://www.churchillmethod.com/name.html
###