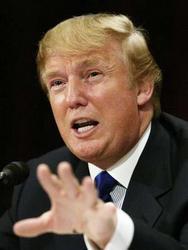 I have seen it work first hand & Americans are scratching their heads asking why didn't we know about this earlier?
Los Angeles, CA (PRWEB) January 23, 2008
Larry Loik President of Mr. Loik has announced the REINclub's remedy. I believe everyone should own their own Corporations & have the write offs like the "fat cats" do.
As a result, Mr. Loik & The REINclub (http://www.REINclub.com) are giving for Free Corporations in all 50 states.
The REINclub will give away software valued at $597 for free to all attendees at the upcoming REINclub events in the Southern California areas. The Real Estate Investor Network will present a forum, networking event & seminar at all the locations coming up Jan 28-31. Mr. Loik has sworn off running for government office but rather professes to empower Real Estate Investors to buy up everything they can right now under their own feet before other countries do.
Mr. Loik has also invited a company to present the secrets that Australian & European Mortgage holders have used to knock down their mortgages to approximately 8-11 years.
Their proprietary software (http://www.REINCLUBfreedom.com) may be banned by the mortgage industry since it is saving investors millions of dollars already on their mortgages nationwide. "This is no B.S stuff," claims Loik. "I have seen it work first hand & Americans are scratching their heads asking why didn't we know about this earlier?"
The REINclub is peeling back the curtain on REO Bank owned properties & giving the public access to insider secrets of where to get these bank owned properties.
All participants will have the opportunity to purchase real estate at the Builder's Liquidation Sale. This month's properties being featured are in Utah, Las Vegas and The Go Zone starting at $110K. Investors are encouraged to bring their check books to take advantage of this opportunity and invest with developers directly.
A special guest appearance by Radio Personality from Las Vegas "Sweet" Al Miller from KOMP 92.3 FM will share some of his deals & secrets with attendees. Mr. Miller is also a wealthy experienced successful Real Estate investor with Bank Owned Properties (REO).
Apartment Investing Mastery
This month the events will be held on Monday January 28th in Las Vegas at the Alexis Park Resort, 375 East Harmon. Tuesday, January 29 in Pasadena CA at the Convention Center & Civic Auditorium 300 East Green Street, Wednesday, January 30 in Irvine at the South Coast Cultural Center, 9 Truman Street and Thursday January 31 in West San Fernando Valley at the Calabasas/ Agoura Hills Community Center 27040 Malibu Hills Road.
For more information or to RSVP for this Free event, please contact The Real Estate Investor Network (REINCLUB) or visit http://www.Reinclub.com for details or call 805-267-1173.
Experts, gurus, developers, builders & other interviews with Mr. Larry Loik can be heard on a REINCLUB's podcast on Apple's iTunes (http://tinyurl.com/2c2tx8). Mr. Loik can be heard on Las Vegas radio stations KOMP 92.3Fm & 97.1Fm The Pointe.
###