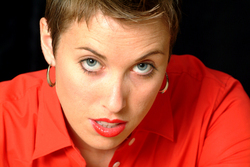 Show Me: Marketing with Video on the Internet
Miami, FL (PRWEB) January 29, 2008
Six out of 10 high-speed Internet users either watch or download online video content at least once a week, and as much as 86 percent do so on a monthly basis. These figures are up from 45 percent and 71 percent, respectively, from the year before. According to one advertising agency executive, "You have to be sleeping under a rock to not know the impact that video is having in the online marketing environment."
These days marketers have little choice but to adapt their digital media strategy to the shifting behavior of consumers online. The demand for online video is growing rapidly, and the influence of this content is dramatically altering consumer expectation and behavior across the board.
While most marketers are clear that integrating video into their existing online strategy is the next step, many are unclear how to do it. Even recently, broadband video presented a series of technical nightmares ranging from format compatibility to delivery standards. These factors have intimidated users and slowed the media's large-scale adoption for small and medium-sized businesses.
Now that most technological issues have been resolved, the real challenge relates to how marketers most effectively reach, engage and influence their target audience through the channel.
In response to the demand for this knowledge, video producer Jessica Kizorek has written a timely book that simplifies the process of producing and distributing video on the Internet. "Show Me: Marketing with Video on the Internet," explores the nature of the online video channel, and guides readers through practical avenues of utilizing a medium that has become a driving force in the online world. Topics covered include:

Understanding the online viewer and viewing environment
Producing video specifically for the Web
Choosing the right distribution channels
Successful video campaigns
Avoiding legal entanglement
The future of the online media experience
The book is available for sale in paperback and hardcover at: http://www.showmethebook.com
AUTHOR: An industry speaker on the subject of video marketing and the Internet, Jessica Kizorek was recently featured on CNN's series "Young People Who Rock," for her passion in documenting the impact of humanitarian efforts around the globe. Her video production company, Two Parrot Productions, has spotlighted NGOs in Africa, Asia, Eastern Europe and the Middle East.
###