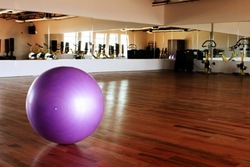 Our program is optimized for our guests to lose weight
Ivins, UT (PRWEB) January 25, 2008
Fitness Ridge Resort & Spa, one of the fastest growing weight loss spas in the United States, is introducing a 7-day weight loss guarantee. "Our program is optimized for our guests to lose weight," said Fitness Ridge owner, Michelle Kelsch. "If they follow the program we have outlined, they will get results."
The Fitness Ridge program offers guests the opportunity to stay for a minimum of one week and follow a structured exercise regimen and a calorie controlled diet. Guests have labeled Fitness Ridge a "compassionate boot camp". Repeat guest Mary Ellen Crispell said, "Fitness Ridge embodies proper diet, exercise and a healthy mental approach to life. They coached and supported me until I found my way back to a healthy lifestyle."
The program provides scenic outdoor hiking in the Southern Utah red rock, vigorous cardio and weight training classes, pool exercises, and all the fabulous spa treatments that a typical resort offers.
"We are so confident in our program that we will refund a guest their money if they do not lose weight after following it," said Kelsch. "In six years we have seen tremendous results in the people that come and stay with us and we are expanding our facility to accommodate more of them."
About Fitness Ridge Resort & Spa:
Founded in August 2002 as The Body Shop Spa, Fitness Ridge was created to fill a depleted niche in the weight loss spa market. In 2006 The Body Shop Spa changed its name to Fitness Ridge and opened their doors at a new facility in Ivins, UT. In addition to their weight loss program, Fitness Ridge is in development to offer condo ownership opportunities. Reservations can be made by calling 888-870-2639 or by visiting http://www.fitnessridge.com.
###