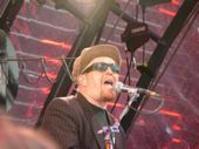 We are very grateful to be the focus of JGL's anniversary fund-raiser
Greenbelt, MD (PRWEB) January 26, 2008
Joseph, Greenwald & Laake has garnered significant local support for its 40th Anniversary Rock and Roll Charity Gala. The Gala, to be held on March 14, 2007 in Greenbelt, Maryland, is being used to raise money for a local charity, Housing INitiative Partnership, Inc. (HIP). An All Star Band, headlined by Jeff Kazee of Southside Johnny and the Asbury Jukes and Mark Rivera, Billy Joel's long time band member, will provide the eventing's entertainment.
Several local businesses have joined VOCUS, Inc. and M&T Bank as corporate sponsors of Joseph, Greenwald & Laake's Rock & Roll Charity Gala on March 14, 2008. The event marks the law firm's 40th anniversary and is serving as a vehicle to raise money for a local charity, Housing Initiative Partnership, Inc.
"We are so grateful fortunate to have the support of the local business community. I can't say enough about the generosity of the folks at VOCUS, M & T Bank and everyone else who has stepped up to help JGL raise money for such a worthwhile organization", said David Bulitt, the firm's assistant managing director and Gala organizer.
In addition to VOCUS and M & T Bank, several local companies have pledged significant donations to support the Housing Initiative Partnership ("HIP"). They include: Direct Mail.com, The Mark Vogel Companies, LAD Reporting, Sandy Spring Bank, Legends Group Builders, Dataprise, Inc., Beltway Plaza Mall and the Academy Stadium Theatres, NR Farris and Company, Barbara's Flowers, Webharmony, Jerry Frishman Photography and Dr. Ira M. Deming.
With the event almost sold out, there remain just a few individual tickets and corporate sponsorships available. Individual tickets are $200.00 and the three donation levels of corporate sponsorships are: Platinum Level for a donation of $5000.00, Gold Level for a donation of $2500.00, and Silver Level for a donation of $1500.00. Although all sponsorships include tickets and other benefits, Platinum Sponsors are given exclusive "BACK STAGE PASSES" that provide access to the Gala's All Star band sound check session during the afternoon of the event and personal photographs with the musicians.
Housing Initiative Partnership, Inc. is the beneficiary of JGL's fund-raising Gala. HIP has a variety of services aimed exclusively at the lower-income citizens of Prince George's County. Originally conceived to rehabilitate local derelict housing and to sell the renovated homes to lower income families, HIP has expanded its services over the years to include homeownership counseling in English and Spanish, a mentoring program for local youth, and a reading encouragement program which provides free books to low and moderate income children. "We are very grateful to be the focus of JGL's anniversary fund-raiser," said Mosi Harrington, HIP's founder.
The Gala will be held on Friday, March 14, 2008, at the Greenbelt Marriott Hotel. A limited number of rooms have been reserved at a discounted rate for Gala attendees.
###