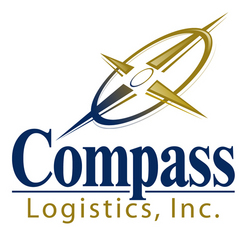 Atlanta, GA (PRWEB) January 28, 2008
Compass Logistics, Inc., an Atlanta-based leading logistics provider, today announced the launch of a completely redesigned interactive website http://www.compass-logistics.com targeted at providing on-line freight quotes for LTL, Truckload and Air Cargo shipments. With this new on-line tool customers can easily obtain competitive freight quotes on any size shipment moving between any points within North America. Customers can also open an account on-line and download a variety of forms and shipping tools.
For the first time clients can quickly receive on-line freight quotes and service information for any shipment regardless of size, service level or destination. While almost every other competitor limits their on-line capability to certain service levels or geographic areas, Compass now offers full on-line resources for just about any shipment type. The team at Compass Logistics holds a firm belief that providing as many resources as possible to clients will help develop the collaborative relationship it seeks to build will every customer.
About Compass
Compass Logistics, Inc. specializes in providing flexible and innovative logistics solutions targeted at reducing cost and streamlining efficiency. Our extensive menu of services combined with a highly trained and experienced operations team, offers one of the most dynamic programs in the industry today.
Compass is a logistics industry leader providing these services:

LTL & Truckload Service
Expedited Services
Cross-docking Services
Warehousing
Portside Services
Special Projects
Single Shipments
Oversized Freight
Retail and White Glove Delivery
Packing and Crating
Uncrate and Assembly
For more information on Compass Logistics, visit them on the web at http://www.compass-logistics.com or give them at call at (866) 370-9065.
###