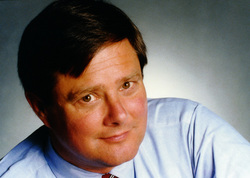 The results Lynne reported on my show are astounding
Richmond, VA (PRWEB) January 29, 2008
During the past year scientifically controlled experiments on the effects of thought and intention on physical objects and living things have been carried out with the help of thousands of volunteers as a result of the efforts of Lynne McTaggart, author of "The Field," the book which inspired the wildly popular movie, "What the BLEEP Do We Know?" Ms. McTaggart provided an advance look at the results of these studies during an interview with award-winning author Stephen Hawley Martin on his radio show, "The Truth About Life." The show is running this week (1/28/08) on webtalkradio.net. (Follow this link: http://www.webtalkradio.net/content/view/76/30/ and click on "Listen Now!" to hear Martin's show.)
(Insert Image)
Experiments were conducted on leaves, seeds, as well as on humans with cancer and other illnesses. The results of these experiments are now being prepared for publication in scientific journals.
Martin said, "I believe Lynne's work will put to rest for all time the 300 year old idea still widely accepted that the human body can be likened to a machine and that the brain creates thought and awareness. As Lynne said on my show, 'Mind equals brain, equals computer, is completely wrong.' Instead, the picture emerging is that we are body-minds -- concentrations of energy and intelligence -- that are at one with the field, and our thoughts and intentions do in fact affect our world -- they may even create our world."
Following the success of her book, "The Field," Lynne McTaggart published a second volume called "The Intention Experiment," in which she asked her readers to participate in carefully controlled double blind experiments to determine what effect if any our thoughts and intentions may have on external objects.
"The results Lynne reported on my show are astounding," Martin said. "For example, a group of healers in South Carolina was able to cause seeds in Arizona to grow at a faster rate, and to produce plants that grew twice as high as the control seeds in the experiment. In other experiments, cancer went into remission and people who had been paralyzed got some movement back. Listen to the show. You'll be amazed."
Four of Stephen Hawley Martin's titles have won top book awards. Two he has written deal with topics related to "The Field" and the "Intention Experiment." They are "Keys to the Kingdom and the Life You Want," and "How to Master Life: The Science Behind the Secret," published by The Oaklea Press. More information about Martin and his books can be found at his web site: http:http://www.shmartin.com.com.
# # #