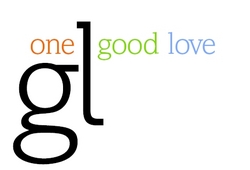 by the community for the community.
Los Angeles, CA (PRWEB) January 28, 2008
DIVA (Diverse and Inclusive Visionary Artists) in collaboration with oneGoodLove.com will host an Industry networking mixer targeting gay and lesbian professionals. A portion of the proceeds from this event will benefit Let California Ring. The event will take place at The Purple Lounge in the Standard Hotel Hollywood on February 13th from 8pm to 11pm.
Dubbed as "Heartthrobs 2: Kiss The Pride", the event will showcase the work of one of Los Angeles hottest photographers, Adam Bouska. Mr. Bouska will be generously donating a sample of his photography collection to the silent auction. The openly gay fashion photographer is known for capturing male models, most notably, for DNA magazine which featured Armani Exchange underwear model winner Ryan Barry (the boyfriend of Amazing Race co-winner Reichen Lehmkuhl), as well as Eating Out 2's Marco Dapper and America's Next Top Models.
Presenting sponsor for the event is oneGoodLove.com, a new online dating site for the relationship-minded gay and lesbian community, which was created "by the community for the community." Its proprietary oGL Personality Test was formulated specifically for the needs of the gay and lesbian singles community. oneGoodLove's mission is threefold: 1) To offer gay and lesbian singles a new way to meet life mates and create meaningful relationships through a deep understanding of same-sex dating needs; 2) to eliminate the social stereotype that gay and lesbian dating is primarily promiscuous; and 3) to give back to the community through corporate volunteerism and donations to LGBT charities.
"oneGoodLove is very pleased to support terrific organizations like DIVA and Let California Ring. Our goal is to truly "walk the talk" and get involved in the LGBT community through excellent philanthropic events like Heartthrobs 2. From my extensive experience as Sr. Manager of Business Development for Match.com, I learned the LGBT community is too intelligent to support organizations that just merely market to the LGBT community and not actually support it. I only hope our efforts begin to set the standard for other dating services," says Frank Mastronuzzi, President of oneGoodLove.com
The dress for the event is casual with drink specials for those in attendance. A suggested $10 donation at the door includes a raffle ticket to benefit Let California Ring, a program of Equality California Institute. In addition, all attendees will receive a free trial to oneGoodLove.com
"DIVA is extremely excited to host Heartthrobs 2, the sequel to our Pre-Valentine's Mixer this year. Even more profound is that we are raising awareness and funds for Let California Ring, an organization that promotes the importance of marriage equality for our LGBT friends in the community. We cannot deny anymore the fact that the simple virtue of Love should be celebrated for everybody and acknowledge that Love is fair and equal in the eyes of the law. We hope that Heartthrobs 2 would generate that awareness and education to the community at large," says Nelson Melegrito, Executive Director of DIVA.
Heartthrobs 2: Kiss The Pride is presented in association with HOTEL Wednesday, hosted by promoter Elliot London with co-hosts Cheyne Hauk and Megan Brooks. Held every Wednesday at Purple Lounge in The Standard Hollywood, the new promotion is taking West Hollywood industry men, women, taste-makers and fashionistas by storm with the sleek venue and sexy vibes.
About DIVA:
DIVA (Diverse and Inclusive Visionary Artists) is a grassroots, non-profit organization dedicated in promoting the creative endeavor and maximum visibility of multi-ethnic and/or LGBT artists and professionals in the media. Founded by Executive Director Nelson Melegrito in 2003, the organization has hosted high profile events geared towards promoting underserved minority LGBT artists who otherwise would not have major presence in the mainstream media.
For more information go to: http://www.queerdiva.typepad.com
About ONEGOODLOVE.COM:
oneGoodLove, Inc. was founded in 2007 and offers gay and lesbian singles a new way to find meaningful relationships and love. The online dating service was created "by the community - for the community" and its proprietary oGL Personality Test was formulated specifically for the needs of gay and lesbian singles seeking love.
For more information go to: http://www.onegoodlove.com
About LET CALIFORNIA RING:
Let California Ring is a public education campaign to open hearts and minds about the freedom to marry and the respect, support, protections, and responsibilities that come with marriage.
Through groundbreaking television ads and videos, an interactive website, a statewide network of volunteers and community leaders, and the contributions and leadership of people, the campaign addresses the public's concerns and conflicts about marriage and same-sex couples. It also builds a better understanding of the everyday challenges lesbian, gay, bisexual and transgender (LGBT) Californians face, and encourages dialogue through individual and public conversations about ways to end exclusion.
The Let California Ring campaign is based on the principle that people should be able to have different beliefs and still be treated fairly. If two people want the responsibility and commitment of marriage, it's no business of government to tell them they can't marry, whether they are gay or straight.
For more information go to: http://www.letcaliforniaring.org
###