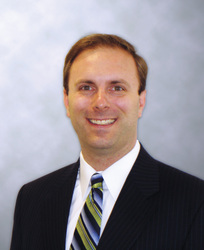 This means a lifetime of lost wages and taxes from just one year of dropouts is more than double the cost of the proposed economic stimulus package being debated in Washington
Washington, DC (PRWEB) January 29, 2008
Milwaukee students who receive vouchers to attend private schools graduate at significantly higher rates than their public school peers, according to a new study of the nation's first school voucher initiative, the Milwaukee Parental Choice Program.
The study, conducted by Dr. John Robert Warren of the University of Minnesota, examined graduation rates for students from 2003 to 2006.
"Overall, had public high school graduation rates equaled those for school choice students, the number of public school graduates would have been 14 per cent higher from 2003," Warren said.
This study comes on the heels of an Associated Press report that described one in ten U.S. high schools as "dropout factories," and a 2007 study by the Alliance for Excellent Education indicating that 2007 dropouts will cost the country an estimated $327 billion in lost wages, taxes, and productivity.
"This means a lifetime of lost wages and taxes from just one year of dropouts is more than double the cost of the proposed economic stimulus package being debated in Washington," said Charles R. Hokanson, Jr., president of the Alliance for School Choice.
Other research has identified gains in the Milwaukee Public Schools attributable to school choice. For example, Federal Reserve Bank economist Rajashri Chakrabarti found that after 1998, increased competition between Milwaukee's public and private schools often led to statistically significant improvements in the public schools' performance in reading, language arts and math, which were greater than in prior years. She particularly found that schools facing the most competition had even greater improvements in reading and language arts than those facing less.
For more information on Dr. Warren's study, visit the Web site of School Choice Wisconsin at http://www.SchoolChoiceWI.org.
About the Alliance for School Choice
Headquartered in Washington, D.C., the Alliance for School Choice is the nation's largest organization promoting school vouchers and tuition tax credit programs. The mission of the Alliance for School Choice is to improve our nation's K-12 education by advancing systemic and sustainable public policy that empowers parents, particularly low-income families, to choose the education they determine is best for their children.
Contacts:
Alliance for School Choice
Andrew Campanella, Director of Communications
202-280-1985 or 202-276-1303 (cell)
acampanella(at)allianceforschoolchoice.org
School Choice Wisconsin
Susan Mitchell, President
414-319-9160 or Mitchell(at)parentchoice.org
John Robert Warren, Ph.D.
Associate Professor & Director of Undergraduate Studies Department of Sociology, University of Minnesota-Twin Cities
612-280-2945
###